This turtle is crazy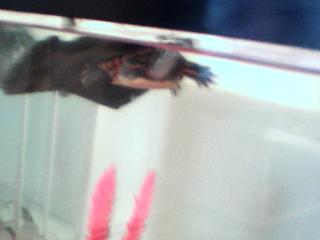 United States
November 13, 2011 12:31pm CST
he has this log that he likes to climb up on. but,he climbs on it backwards and lands on his shell. Then he rolls around to land on his belly and he just plops back in the water. LOL I am going to see about moving it over some so he can get a better chance of landing on his tummy. It is so funny watching him fall over and over. Have you noticed how expensive it is to have a pet?
5 responses

• United States
13 Nov 11
Yes it is very expensive. Its the little things in life though am i right? also you should put him on youtube lol make him a star

• Canada
13 Nov 11
Hear, hear!!!! *raises vodka glass* And don't forget to post the link for all of us to see, too!!!!

• United States
14 Nov 11
I never thought of doing anything like that.

• United States
13 Nov 11
I think its depends on the pet lol Our fish aren't expensive at all, but our cats & birds which get organic food are expensive. The birds more than the cats when you add in how expensive a vet visit can be for a bird.

• United States
14 Nov 11
Wow I never knew it was that costly for a bird. I know about the cat because we had one.

• United States
14 Nov 11
As I as the food is less a month, but the Vet visits since they go to a specialist are insane. Our cats - for both - cost about $100/year for visits & to keep up to date on shots. For the vet to see them its $30. For 1 bird, $80.

• Paso Robles, California
14 Nov 11
Gifts, I confess to loving to watch turtles and tortoises. My boyfriend used to have a tortoise when I was in high school, and I loved to watch him eat -- especially grapes.

• United States
14 Nov 11
My little one like to eat hot dogs. Adrian buys the big pack so we have lots to chop up and drop in the water.

• United States
16 Nov 11
It is quite expensive to have a pet, but we opt to not just have one pet in our house, but five pets. We have two dogs, two cats and one fish. Now, the fish never asks us for anything and one jar of food for him is enough to last him an entire year. The dogs and cats, on the other hand are a whole different deal. The cats are the worst though because they will get in the cabinets after their bag of food if I don't feed them when they think I ought to feed them.