Have you thought about what youd like for Christmas?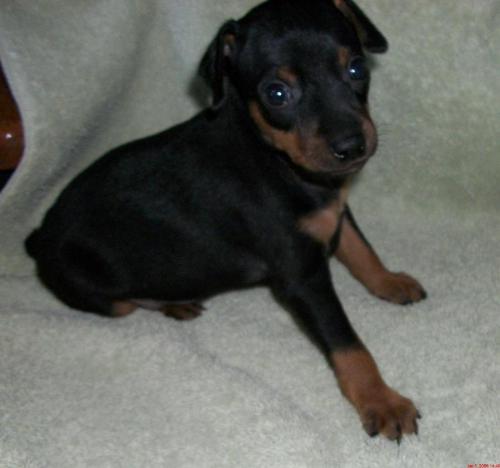 United States
November 14, 2011 7:49pm CST
I know my little sister thinks about what she wants all year long lol. I usually dont think about it and usually just want to see my kids have a great Christmas but this year there is something I really want. Even if I have to get it for myself. I want a miniature pinscher. I saw this dog about 10 years ago at a pet store and I fell in love with it. It was the cutest little thing.
3 responses

• United States
15 Nov 11
The past few years I haven't been able to think of things that I'd like. So my mom will usually just go out shopping and if she sees things she'd know I like she'll just get them. Lol last year all I asked for was iPhone headphones since the ones that came with my phone broke. I've always wanted to get a puppy or a kitten for Christmas. I hope that one year my boyfriend will get one for me. I don't know why, but it's something I've always wanted.

• United States
15 Nov 11
Have you told your boyfriend what youd like or has he asked? I told my hubby today that I really wanted this dog. He said it was cute but these dogs are pricey so I dont know if the price will be so cute to him but I dont ask for anything ever and this is something I must have lol.

• United States
15 Nov 11
Yes, I've told him many times that I've always wanted to get a puppy for Christmas. We don't live together and my parents would kill him if he got me a dog lol. So for now I just have to wait until we live together to get a puppy.

• United States
15 Nov 11
Oh ok lol. Well maybe one day youll get one.

• Canada
17 Nov 11
I think I'm over the material stuff. But I don't mean that I just want the 'peace-on-earth' and 'goodwill-to-mankind' cliche. I still want those, but not to the extent that it's the only thing I would be pining for. I just want a restful, relaxing day on Christmas. That there would be food on the table, family all around, and not have to go out in the snow if I don't have to.

• United States
21 Nov 11
I just want my kids to have a good Christmas getting the dog would just be a little bonus lol.

• United States
17 Nov 11
When I was younger it was definitely easy for me to think of things that I wanted for Christmas but now that I'm older and have two children of my own, it is a lot more difficult for me to think of things that I would like to for Christmas. However, I do have a couple of things that I would like to get for Christmas this year. I would like a sewing machine and I would also like to have a Keurig coffee maker. But most of all, I want an early Christmas gift of my husband being in remission from Hodgkin's Lymphoma.

• United States
21 Nov 11
:( I hope you get what you are wishing for