Help me decide this change please!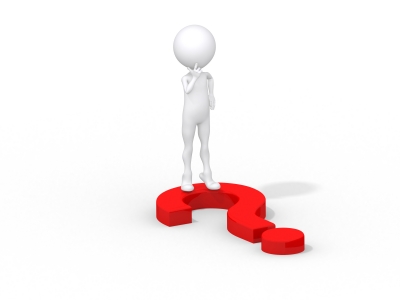 India
November 15, 2011 9:12pm CST
I have been writing for my blog for over three years now. I blog about self improvement which includes thoughts on spirituality, health, positive attitudes, society etc. I have tried affiliate ads and haven't made much from these ads so far.

I was talking to a well wisher online and she suggested I must change & write key word rich content, topics that more people find exciting or things that relate to basic living concerns and not merely philosophy & preaching. That way she feels there would be more traffic and more chances of people clicking ads. For one, I have so far been passionate about my chosen theme. Now I have to change. It has got me thinking.

. I need to monetize my blog having attained a fair recognition. I am looking for more ideas & suggestions from myLotters. Should I make this radical change? What topics might click? Should I continue the same blog or start a new one? Share your best thoughts please.

2 responses

•
16 Nov 11
The change needn't be a big one. Learn a bit about SEO (Peter Hoggan on HubPages - peterhoggan.hubpages.com - has an
awesome
course for the basics), learn to write catchy titles and just think a bit about the search engines when you write, so that you include keywords. Then you can add a bit of traffic generation (http://scrawlbug.com/2011/06/12/49-ways-to-bring-more-traffic-to-your-blog-or-website for a list of 49 drivers) and marketing if you want to, through social media and so on. Your subject is VERY popular, so even a little extra thought about generating interest should go a long way! Good luck!


• India
16 Nov 11
Great Spike! I find Peter's style very friendly so I have bookmarked the series.

. The other link appears to be broken?

. Thanks for encouraging comment.


•
16 Nov 11
Hmm, odd. I'll try it again: http://scrawlbug.com/2011/06/12/49-ways-to-bring-more-traffic-to-your-blog-or-website/

•
16 Nov 11
I think your topic on your blog is a very big concern for everyone and an interesting topic that should be read. I think you should keep doing what's your passion. If you love what you are writing then everything will all come out so right coz you write it with all your heart and your concern. :)

• India
16 Nov 11
A certain effort at slight reorienting the theme I thought might help progressively montize it better. Have been working all three years with a good exposure achieved. Of course, between confidently writing what one is passionate about and struggling in unfamiliar terrain, it may make sense to stick to the former. Thanks.