Is it alright to have doubts about your relationship after 20 yrs

United States
November 17, 2011 8:44am CST
I have been with this guy now for 19 or 20 yrs now and I still have these doubts about whether there suppose to be more for me if he is actually my mate for now expecting a fifth child these doubts still come to my mind.When will I ever feel secure enough in my relationship does it take people like me forever to get over this.I work at the home depot and I see these really old folks and wonder if when their together if they still feel like me as it seems they are really secure in their relationship dont know their history who knows maybe they have went through a lot of relationships.If you have any answers I would really like to hear them.
11 responses

•
17 Nov 11
First, if you don't mind, I would like to ask you whether you are married or not. Reason being that if you live with someone for a long time expecting that one day he or she will marry you, just for days to go by without such a proposal, it increases insecurity and doubt whether you are still meant to be. The second thing is incase you are married and still find that you are often doubting whether that person is the right one for you, then mostly there is something happening behind your back or something seems not right. An example maybe that he has another family somwhere. It is good to follow our instinct. In most cases, we tend to be right.

• United States
17 Nov 11
I am not married by paper but through our hearts and maybe that is why I am so insecure maybe that is the reason but actually through all my relationship I have had these doubts I love him and feel he loves me at times but at times I feel he doesnt could these doubts be worse because I am pregnant again?

•
17 Nov 11
It can only exaggerate those feelings but you seems you have been feeling this for a long time. I think there could be something more, that my guess. Take care of your pregnancy though, I would advise you to follow this things after delivery to minimize stress.

• Philippines
18 Nov 11
The reason why you have five children and still not married is already a big question. Lets face it. Why will he will not going to propose and marry you if he really love you? Don't tell me because of financial problem. You can buy a plastic ring if you really can't afford. And get married in civil if you can't afford church wedding.

• Philippines
17 Nov 11
I am not sure about this, but I am guessing you both are not yet married. As I read through your discussion you said that you're expecting your fifth child to this same guy who has been with you for a very long time, and the feeling of insecurities still comes up to you. I guess the only solution to that is get married with him. I am sure you love him because you won't have a 5th child from him if you don't love him anymore.

• Philippines
18 Nov 11
That's the same thing that comes in my mind. If you really want to have a since of security. Ask him to marry you. If not then can you raise your five children alone? I tell you this. You don't need a man like that. A very irresponsible person. Because having five children and still not married is a responsibility of a father. And since he still don't ask you to marry him that means he don't want that responsibility.

• Philippines
18 Nov 11
Hi bulastika, Yes I think she needs to really asked him to marry her. Otherwise even if they got really old she will only have this insecurities and will always think that someday her man will leave her for another. If he can't try to ask him what is his real reason for not marrying you. Money/marriage expenses is not excuse that he can use here, as we know we can all get married in a civil ceremony or just in the municipality. It does not even require a big amount or a big celebration. One of ym friend actually get married this way with only the two of them in the hall and a witness they don't know. The couple then went to a nearby fast food after their marriage, no visitors with them.

• India
18 Nov 11
Hello there... I don't see any firm ground in your post to suspect your guy... It just seems that you're insecure. Probably, he does not have a lot of time for you. But after 20 years of relationship, this thing is quite normal. The relation wouldn't have lasted for this long, in any case, if he had not been faithful with you. You should talk to him. Also try to spice up things. Men get bored with routine life, easily. So try to make some new dish for him. Or try a new n appealing dress when he comes home tonight... You see what I mean... Good Luck!

• United States
17 Nov 11
Sorry but I soon as I began to read the discussion I felt like rare when you called your husband "guy" I just use that word for a strange person. But I think after 20 years of sharing your life with another person we have to know that person all the way,and know if that is the person that you dreamt 20 years ago,I don't want to be pesimist but it happen to a friend of mine, she was always insecure about her feelings for her husband, always saying that he was a great man, a great father,but then always had a "BUT" about her feelings,she didn't allowed anybody talk bad about him,but her doubts made her file for divorce after 25 years of marriage and four beautiful children.


I am sorry and hope this is not your reality.


• Philippines
18 Nov 11
They are not married. And the way I see it despite having five children and still not married means that he don't like to marry her. She just their that every time he want a woman she is their. That how I feel. And I think that how she feel also. She just don't want to admit it. That why she call him a "guy" simply because that she is to her also.


•
18 Nov 11
I guess you are in a situation right now that you feel stagnant in your relationship. You doubt because you might not have the same feeling you have to your husband since you started your relationship.Try to evaluate your relationship with your husband.It could be that the problem lies on finances, differences or insecurities. Given that you already know the thing that cause you to doubt, worked it out how to eliminate that doubt and love your husband the way you loved him before. have a happy married life:)

• India
18 Nov 11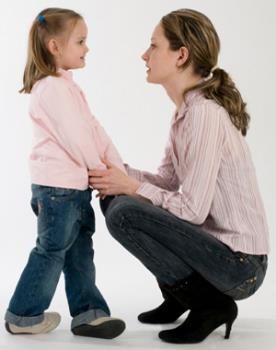 Friend relationship may break any of the age no matter after how many years are breaking. If doubts are there, no love is there, husband nature is not good after some years and this is not know the wife or vice versa then relationship break. Ohhhh God you have 5th no this is not good because now price is hiking and education is costly very difficult to give better life to all children.

• Philippines
18 Nov 11
Hi! I think it is normal to have this feeling. Although I haven't experienced yet a 20 years relationship. I learned about this from my mom and my dad. Sometimes especailly for women they have this weird feeling and most of the time the feeling is not just an ordinary feeling, it becomes a reality that something is really wrong with your partner. The best thing to do is to talk about it.

• Philippines
18 Nov 11
I just have one question. Why did you fall for this guy in the first place? I think the main reason why will always and must always be their. If not then its mean you loss what is meant to be with that person. Now If the reason is gone. Then theirs five more reason why you need to have a healthy relation and that is your five children.


•
17 Nov 11
Any relationship can hit the rocks at any time. Relationships sometimes just don't work out and even though a couple have been together for a while doesn't mean that they can suddenly fall out of love.