Mistakes can open up new opportunities!!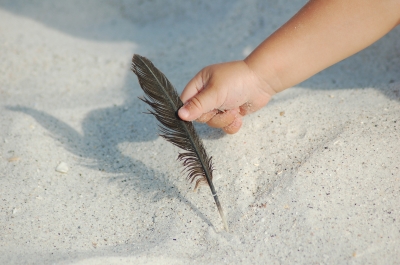 India
November 17, 2011 9:24am CST
We all know it is possible to add images with a new discussion topic. But I believed it is not possible to add photos with your response or comment. It's a fact I have noticed every time I have submitted a comment or response. I have to know if others too believed so. But I have added photos with my comments also.

. Here's how I stumbled on it: Rules allow a maximum of three emoticons only in a post/comment; when I first put in more than three and wanted to preview or submit, it did not go through and an error was displayed. But I noticed that the 'add image' feature was then activated which made it possible to post photos. [b]The corollary is: mistakes done unknowingly can open up opportunities if we are watchful and grab them! After all that was how America was discovered by Columbus who actually was on a different exploration. [/b]
7 responses

• India
18 Nov 11
yes ,many big scientists are on this world ,they wanted something they got something anyways they are famous.Just like the way u did.

• India
18 Nov 11
Thanks for echoing the belief that persistent trial for new will bestow good rewards.


• India
18 Nov 11
We all know Christopher Columbus from our school study, don't we? Why?


• Philippines
17 Nov 11
Hello Pushhyarag, Yes, Mistakes can open to new opportunities. Just like Alexander Fleming. He discovered penicillin accidentally that could save many lives. I was amazed you discovered something new. I experienced also an unforgettable moment when I was still studying. As student nurses, we have to study our patient's case according to our prioritization. There was a time that I need to view patient's chart to review his case. Unfortunately, I have mistaken because I have read the wrong case and the wrong patient. But what to my surprise, the wrong patient with the wrong chart that I've scanned needs more nursing intervention than my chosen patient. I called my clinical instructor and we decided what to do. Some of my classmates who are also nursing students volunteered to that patient. So, I did not leave my chosen patient but at least my classmates would be caring for the mistaken one.

• India
18 Nov 11
That experience you narrated about taking up a different case by mistake and finding that patient needing bigger intervention-I am sure the patient must have thanked you for spotting his need faster. Such are the unexpected benefits. And more often than not, a larger no of people or a community will be the beneficiaries. Thanks for sharing a corroborative experience.


• India
18 Nov 11

yes. if the mistake is one that is not causing fatal harm then it is ok. For instance a mistake in prescription of an antibiotic to a person resulted in his losing eye sight. That boy/man is not able to get a job now. Of course we learn form mistakes so that we may not repeat the same mistake again. good day.,

• China
18 Nov 11
As a matter of fact, the boundary between mistakes and validities is vague. There are no things absolutely right or wrong. More often than not mistakes are valuable and we can get a lot of things such as experience, new discoveries, principles and so on. With these things, at least, we can be far away from the same mistakes next. But it is often the case that we can aquire more than what we imagined before.

• India
18 Nov 11
You are making a significant point that learning from mistakes are not only beneficial but also make us wiser to ensure similar mistakes are not repeated. Thanks.


• Indonesia
18 Nov 11
Mistake is hurting. I was complained a lot of time by my boss. I did not like complaint, so I learn from my first mistake. I did not like repetition. Mistakes matters people and can cause a big problem. In the world of work, we will face shortage if we did it as repetitious.

• India
18 Nov 11
Yea, learning from mistakes is a way of progressive improvement in us. Thanks.


• India
18 Nov 11
Yes, you are right. Trials can give you something new to try and without that there cannot be any opportunities. However, speaking a little differently from what you mentioned in your discussion, I think, if there are newer mistake, then you are learning something. I always make it a point to tell my students about this fact. There are only two things allowed as far as mistakes are concerned. One is do mistakes in classrooms only (anywhere else is likely to cost it too heavily). Second is never repeat your mistakes, as I pointed out above. So, I believe, you have landed up on the new conclusion in one of the some possible ways.

• India
18 Nov 11
I can see you have driven home the possibilities & consequences of committing mistakes and they will certainly be grateful to you for the insights

Thanks.


• United States
18 Nov 11
You right the mistakes sometimes open our eyes to new things and give us the victory on things that we never thought we would do. Benjamin Franklin found his own way to say it. I didn't fail the test, I just found 100 ways to do it wrong. Benjamin Franklin

• India
18 Nov 11
Rosa: you did so well quoting Benjamin Franklin to reinforce the discussion, Thnks.


• India
18 Nov 11

Yes. Some of us learn depending on teaching from others. A few others learn by trying different options and out of trial and error method. If one is younger in spirits he may be trying for new ideas, methods. Happy you see new things and experiment, explore different options in our website.

• India
18 Nov 11
Thanks for the affirmation of the usefulness of effort. A great majority of us are in fact keen about finding newer & better ways. It will be rewarding for everyone that goes the extra distance.