No credit cards for me please. Never again!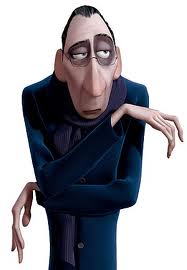 India
November 19, 2011 6:41am CST
Credit cards were [and many still believe so] supposed to be convenient for handling transactions while giving one the flexibility of repaying at convenience and even in equated monthly installments. I had believed so too and used credit cards for a few years. With all advantages claimed in their favor, I had some very bitter experiences in handling credit card transactions and after changing the provider twice with no respite surrendered all. It was a nightmare getting myself out of the bind, even after squaring off. What makes the whole experience traumatizing is faceless dealing by the issuers making it terribly frustrating. I have not had a credit card in five years now. And I will continue to resist every temptation to take another. Do you think it is unwise not to use credit cards? Do you have one and are satisfied with its usage?
2 responses

• India
19 Nov 11
Yes. When we forget to remit money on time they will charge exorbitant charges. Touch wood, I am holding credit card for over a decade and so far no big issues once or twice I forgot to remit and they charged Rs.100 more. I accepted it.


• India
19 Nov 11
At the time I was using the credit cards, I was a very disciplined & prompt payer of dues. Once I used the card when myself & wife traveled abroad and sue to some technical issue, the issuing bank demanded more than I owed. All efforts to speak to & convince the issuer through a responsible executive face to face failed because there was no single entity designated to interact in person & clarify. While I was frantically trying to resolve through direct interaction they were simply sending computer generated statements claiming I owed blah blah amount. The compounded misery was that I had issued standing instructions to my bank to pay dues on due dates. It was a herculean effort trying to revoke the SI mandate, I decide enough was enough.

• India
20 Nov 11
yes. I understand the problem you faced. Not only credit cards --in respect of DTH. telephone lines , etc. also nowadays only voice answering system or call centre is used and no responsible person answers. this happens in banks like ICICI also. In that respect you are right. any mistake happens solving that will require an herculean efforts.


•
21 Nov 11
We paid off our credit card last year and haven't used it since. We have kept the card just in case we do get hit with some kind of emergency but we don't like cards. The interest rate is very high on most cards and credit card companies call people who pay them off "deadbeats" because they don't make money out of them. They make it quite difficult for you to pay off, ours refused to let us pay off a regular monthly amount. They will only take off the minimum payment and you have to make individual payments if you want to pay any more than that off. They do that hoping you will forget to make a payment and they can charge you more.

• India
30 Nov 11
It may be a good idea keeping one just in case. But you probably end up paying them their fixed charges as a cost of keeping a small comfort! This could be significant as most now seem to have jacked it up all, after getting people hooked on. Oh yes, you seem to have got the worst of those
I give credit to bind you all life
games. I have recently noticed that you can get an e-credit card if you have an internet banking account. Its quite an interesting concept. Its activated by the user from the net banking account on a per need basis and is active for just 24 hours. If you don't use it, the money automatically gets credited back to your account. Have you heard of these? And yes, there are probably no associated costs-at least for now. But I tried on one or two transactions without success; perhaps merchant establishments don't like them, may be.