Do you know any legit site that pays you for entry data jobs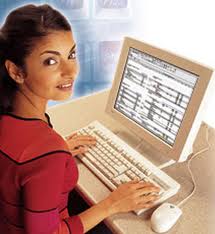 Romania
November 22, 2011 1:06am CST
I am very curios if there is any legit sites that pays you for doing data entry jobs? Have you ever heard or worked for this kind of sites? What was your experience with this kind of sites?
5 responses

• Philippines
22 Nov 11
If you are looking for earning sites that only focuses in data entry I think it's hard to find one that is legitimate actually i haven't heard of one. But there are some task/freelancing sites that have some data entry jobs available once in a while like microworkers and amazonturk.

• Romania
23 Nov 11
Thank you for your response I have never heard of amazonturk but i will try it. Mylot is a fantastic place only if i think at the pieces of information that i get from kind people like you who response to my discussions. Thank you everybody and I wish you all the best!

• Philippines
23 Nov 11
Amazonturk or more commonly known as mturk.com is a freelance/task site owned by Amazon (quite obvious

) so you can trust this site but the problem is if you are not from US (and India I think) you can't be paid trough online payment systems like paypal, you can only spend the money you earn in purchasing in Amazon.com. I am from Philippines and I only know about that fact lately because I am just trying this site so I don't read the guidelines thoroughly now I don't know what to do with my $10 there I can only purchase some software or ebooks in Amazon.com but I don't think I need those. Regarding mylot you are actually doing good for a starter because you are commenting back to the responses you get,which is quite uncommon for new members, because that is one way of earning more in mylot through furthering the discussion by replying to the responses for a long conversation between the discussion starter and the lotters that respond.


• Indonesia
28 Dec 11
most of them is scaam. i have ever join legit site, but my jobs were rejected. thus i left it. i forgot the name of the site, but i entered it using 20dollars2surf. the jobs are entering data from yahoo bizz. be awre of data enrty site. they take money form you.ipanelstation is agood site to join. but for indonesian like me, just give pennies too good site sounds not to be true.

• Indonesia
18 Dec 11
i have ever joined such data enrty jobs, but in trial edition. because legiti data entry jobs dont allow worker to make mistake. one mistake is enough to decresae your credential and the when you make mistakes again you will kicked out. i ever worked in trial edition in site which input data from yahoo business, but i forget the name of the site. i also ever workd in cloudcroud, using facebook app. it is very good sites, so many jobs evryday. but one mistake i did lessen my credential and finally i got fired after getting 1 dollar in my paypal. if you have good english, it is the rigt place for you. but you have to take credential test firts before you take the jobs so many scam data entry jobs. they offer too much money for simple jobs. too good news sounds not to be true. just check the review of the sites before joining. good sites will never ask you to pay as registration fee. legit site never do that freelance, elance, an odesk are good site even i dont do any jobs there in reason i have no skill matched with offerd jobs there

• United States
9 Dec 11
The only legit data entry website that I know of is key4cash. You have to pass 3 tests which test your typing speed and your typing accuracy. If you pass with a percentage of 98% or more, you get hired to work for them. I like the fact that you don't have to have experience to work for them.

• India
22 Nov 11
I too searched the net for years looking for genuine data entry jobs,but found nothing useful. What you can find genuine online is only writing jobs. You can write for sites like triond, hubpages, helium, factoidz etc and they pay genuine. But you need to put a lot of effort in geeting a good income. Anyway, keep trying and you could get a good income!