brrrr!!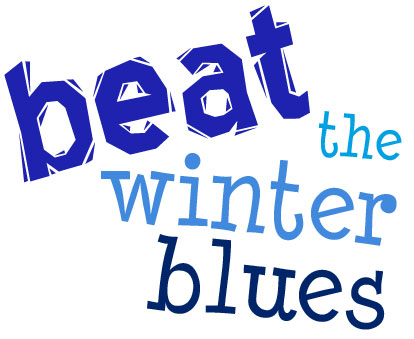 November 22, 2011 10:27am CST
It's the start of it now! it's utterly freezing today. The cold weather has been creeping up on us for a few weeks now.. but today is the first day where my toes are numb, and I can hardly feel my finger tops. Winter is officially here. It may be a little early but I'm sure of it. If I could see the hills/mountains, I'm nearly positive that they would have snow on them! And today of all days I didn't bring my scarf or gloves. But sure there's a surprise, wouldn't be me if it wasn't a disaster to be fair. So nows the time to start thinking of the whole making sure your heating comes on, so you don't get burst pipes, blah blah blahdeblah! .. I don't even know how to WORK the timer on my heating lol! Is winter coming where you are? What do you think of this?
4 responses

• United States
22 Nov 11
What do I think? I am so not ready for the cold, but this is due to more because we don't have a warm house than anything. I used to like the snow and cold weather, as long as I had a warm place go to or even view it from. As it is, when the temps get even below 40 degrees, (That's Fahrenheit) this place gets chilly quick...

•
22 Nov 11
oh my carmel, that is cold!! .. how come you don't have a warm house? is it just one of those houses thats very hard to heat? my partner and i's house was like that.. extremely hard to heat. we have draight excluders and everything but nothing ever worked :( ... we actually eventually moved because it was costing us a fortune paying for gas heating that we never got any benefit out of because the house never got warm!

• United States
22 Nov 11
Oh no, I just realized my blunder, do you think I meant 40 degrees below zero? No, I meant 40 degrees, which is above freezing in Fahrenheit. The coldest winter i remember was back in 2005 and it was in the single digits for a while, I think lowest was 1 or 2 degrees. My house isn't well insulated...(it's a long story, so unless you want to hear it all, I'll give you the short version) When we had construction done on the house years ago, the construction worker unplugged all the base board heaters in order to work on the house, This was in the spring/summer, but when he left, he didn't plug them back in and though my husband took the time to plug in the main bedroom, he didn't for anywhere else. So we have a variety of stupid electric or kerosene heaters, and only use the kerosene when it is really cold, The electric ones hardly work. I mean it does kept the inside above 60, that is good, but we get no where near 68-70 that I feel is comfortable inside during the winter months.

•
14 Dec 11
lol no no i didn't think you meant below freezing.. but it did just sound cold.. but now i realise we are even colder lol! the temperature over the last three days here has ranged between 3degrees C, to -3 degrees C lol!! .. tell your husband to sort that out!! lol!


•
22 Nov 11
I think it will be snowing soon. As I come from very cold country ( -20 on winter)I have proper shoes and jacket. I love cold. My dream vacation would be one Arctic week. Winter is so beautiful if you know what to expect. Still London going crazy when snow appears on the streets. No trains, no buses and cars got summer tyres. Last winter one reporter asked someone from council ( I don't remember which council it was) why sand spreaders weren't in use when they should been used. You know what the council member said? Because the surface was too icy. I thought that I watch comedy or something but it was London news.

•
22 Nov 11
lmao! this really made me laugh! so the sander and gritter cannot come out to make the road safe for other road users, because it isn't safe for the sander or the gritter? haha thats brilliant! i know!! look at all those countries that have snow, and ice all year round, and the uk, even though it gets snow atleast once a year, every year now, goes into a state of shock when it snows! you'd think the government, by now would have done something to make the snow situation safer! if colder countries can do it, why can't we?

•
22 Nov 11
In Poland while snowing people are working, children going to school and roads are safe to drive. Last year my future mother in law took a flight to London to visit us. The plane landed on Luton. Can you believe that at 8 am airport wasn't prepare for this plane arrival? People spent almost one hour in the plane waiting for people to clean the road.

•
14 Dec 11
see!! the UK never ever prepares for snow! but in other countries they just get on with their daily business like nothing is happening! i don't understand that at all! i find it very hard to even purchase snow shoes anywhere!


• Philippines
7 Dec 11
Well there's no winter here and it's so darn hot. You can just guess how hot it is from my new profile pic which was taken only a week ago. Did i ever wish for a white Christmas? A winter wonder land? Snow man? Freezing cold? Of course i did when i was younger but not anymore. I just think i couldn't stand the cold and i couldn't stand not wearing my swim suit for a few months!


•
14 Dec 11
lol!! you are so lucky and i am so jealous!! my partner works with 4 people from the Philippines as you know, and they have been teaching her how to say more and more :) .. and shes really eagar to actually go now lol! and judging by the lovely "winter" you are having.. i could well be convinced to have a christmas break to the islands lol!

• United Kingdom
18 Feb 12
What's so special about being able to say, "more and more"?

How do you like it, how do you like it?

• United Kingdom
18 Feb 12
You posted this 3 months ago, but winter is still hanging on here in the UK. A brief but chilly cold snap is passing over us tonight. Luckily for me I am not going out and have the heating turned up to the max. When I go out for the Sunday paper tomorrow I will have my scarf and hat on to be sure. Spring is just around the corner and I hope like me you have a one in your step.


• Philippines
6 Mar 12
Summer has officially started here so no spring at all!