My roles in my life right now

November 22, 2011 11:56pm CST
I am a care giver for my disabled Dad and grandpa, I am a Daughter to my Mother and help her with house cleaning and other chores. I am a pet lover to three dogs and one cat. I am a bringer in of wood to keep the house warm and toasty on cold Winter nights. I am a dish washer and laundry doer. I am a bathroom cleaner and bed maker, I am a Sister to a brother and Sister, and brother's wife. I am the feeder of the wild birds, and follower of doctor's orders. I am a walker for fitness, and yoga too. I am a food intake watcher. I am a music listener, and healthier cooking lover. I am an old friend who holds on to old friends too. Medicine giver, and layers in the Winter since I am always the cold one too. I am a believer in spiritual things in life, I love to photograph nature, and share online. I am a pc, I am a book reader and movie watcher. I am a collector of beautiful things. I am a woman with a little girl at heart inside. I am a sun lover of warm Spring and Summer days and nights. I am a lover of Christmas Spirit and Thanksgiving tradition. I am one to honor the lost or passed away when the time comes to do so. A lover of light found within the darkness. I am often depressed and have anxieties, I am a patient of therapy and medications. I am both lost and found most of the time, and a duck who wonders at times from pond to pond but always comes back home too. I believe in natural healing, but also know and respect that modern medicine like doctors and nurses are well needed too. I believe one can love both there step families that raise them and there biological families too even if they don't like each other much at all. I wish we could end more hate in our world today. Thanks,A.B.
2 responses


• India
26 Nov 11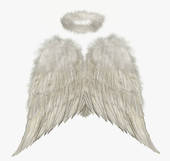 The one above is for you and this one is for me!


• Australia
23 Nov 11
All that you are you are a woman, and obviously a good person I too wish we could end all hate and fighting, I have often said to friends I wish I could sit down with the people fighting in wars and ask "Why" because I am pretty sure they don't really know as for you Amy you are what I call an earth Angel"....

•
26 Nov 11
Hi lilaclady, Thank you for the sweet compliment here too I have never been called this before I kind of like it too. Glad to see not alone with these feelings too and boy would I like to see people of war realize there is no good reason's for them doing any of this too. Thanks again,A.B.