on a journy for that perfect book

United States
6 responses

• United States
27 Nov 11
Whenever I'm looking for something to read, I do a search for the latest book lists. There are several online and I never fail to find something that strikes me as worthwhile. I would love to be able to buy all the books I'd like to read but lately I've been getting some from the library. If you check on the book lists, I'm sure you'll find something.

• United States
27 Nov 11
I too frequent the library. they now let you check out ebook versions which have a large selection. I plan to load up the nook before I leave for my conference next weekend. WE have a three hour drive and a bunch of down time with people I do not know, so I am hoping to have reading time.

• United States
16 Feb 12
Really, it depends on what you like. We all have different preferences as far as reading goes, but hey, I'll just go ahead and list some of my most favorite books by genre: Ficton/Misc: Anthony Burgess - A Clockwork Orange Forgot the author - The Kite Runner Rebecca Gordfrey - the Torn Skirt Augusten Burroughs - Sellevision JK Rowling - the Harry Potter series Francine Pascal - the Fearless series Memoirs/Non-fiction: Girl, Interrupted Marya Hornbaucher - Wasted: A Memoir Augusten Burroughs - Dry: A Memoir Maureen McCormack - Here's the Story: A Memoir Mia & Claire Fontaine - Come Back: A Memoir Mystery novels: Anything by Lisa Gardner but especially - The Killing Hour Anything by Mary Higgins Clark but especially - Where are the Children And pretty much anything by James Patterson. Hope this helps! Happy reading to you!

• Philippines
29 Nov 11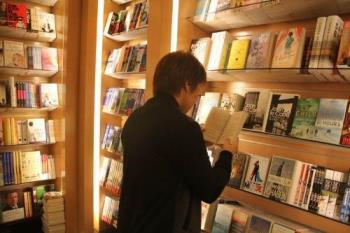 Well what is interesting to me might not be interesting to you. To me there is only one perfect book which I read over and over again and that is the Bible. Apart from this I enjoy reading mostly those books that will give me spiritual benefits.

It would actually depend on one's preference. Any books that deal with topics that interest you will most likey give you reading pleasure. Know the topics that interest you first and the good others along that line from there you can choose from among the books in the bookstore.


• United States
28 Nov 11
If you want a monster of a book (over 1000 pages long) read Pillars of the Earth by Ken Folet. It's a brilliant book, I've read it and I loved it. It's romance, and placed in about the 13th century. Another good one is The Lake House, by James Patterson. This is kind of sci-fi, romance, action,and it's very good. I honestly couldn't put either of these down, and I'm a pretty picky reader. Hope you find something good!


• United States
27 Nov 11
Self help- 7 habits of highly effective people Anything by Lori foster if you are looking for a trashy romance. I just finished reading the first book in her Edge of Honor series. I have read all of the Sookie Stackhouse books by Charlaine Harris. These are the books that the tv show True Blood is based off of. Also along the same genre is the Anita Blake series written by Laurell K. Hamilton. I am a big fan of Janet Evanovich and have read all of her Stephanie Plum novels. If you are more into adolescent easy reads I like the Artemis Fowl books by Eoin Colfer, or any of the Rick Riordain books like Percy and the Lightening Thief. Hope that one of these grabs your attention. If not, I am sure I can come up with a litany more of authors and specific books.