Listening to music generates beautiful thoughts ,Thats why music is influential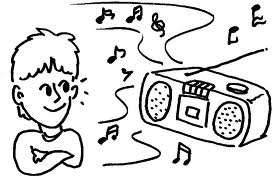 India
November 29, 2011 11:11am CST
Pure music or music that sooths or suits your mind provokes the related thoughts.. What thoughts do you get from music that you prefer ????
2 responses

• Philippines
29 Nov 11
Listening to types of music depends on my mood. If I am in stress from work, I prefer listening to relaxing music. It really helps me cope my stress thinking nothing but to relax my mind and my being. And I will have a good night sleep... ;)

• India
29 Nov 11
Music is like a tonic to mind ..Totally agreed with you :)

• India
22 Apr 12
we need right kind of music from right people.otherwise we can never be satisfied but can fall under various emotional stress.plz listen to bro don moen and earnest mall songs on you tube

• Portugal
29 Nov 11
I honestly don't think that. I actually think the opposite, it makes sad thoughts in my opinion. Example: If you hear pop music it has depressing lyrics or stupid lyrics. If you hear hip hop (in my opinion) the thoughts that will come out of your head will be garbage. If you hear rock the thing changes totally since it's more animated music and not depressing at all. Usually when I hear music I try not to think I just chill :) I hope you like my point of view ( no offense intended to anyone)

• India
29 Nov 11
Thanks for the honest comment .. What I meant was that music that suits you generates the related thoughts ..which is actually supporting your comment.. for e.g pop music if has depressing lyrics then it stimulate depressing thoughts inside of you ..

• India
22 Apr 12
LORD JESUS CHRIST-CAN REMOVE THE VACUUM.GOD LOVES U AND HE SENT HIS SON LORD JESUS CHRIST TO DIE FOR US ON THE CROSS.PLEASE LISTEN TO donmoen.com-BR DON MOEN.GOD WILL BLESS U.