Lucrative Jobs-No..No, No Minimum Qualifications This One!!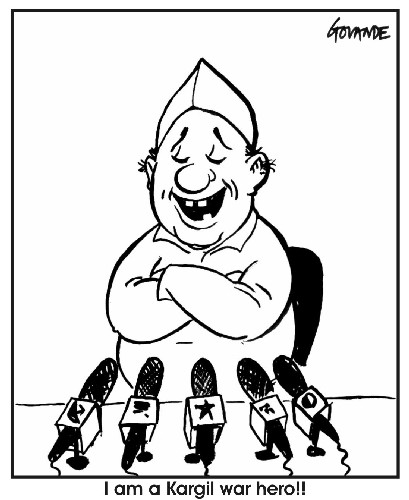 India
November 30, 2011 6:51am CST
Talking of legislators & parliament members in my country. Even while the most basic worker is required to possess essential minimum qualifications, our Constitution does not require these privileged ladies & gentlemen to possess any.

Sounds ironical-doesn't? Some among them whom Lady Luck favors go on to become ministers of diverse portfolios while they can't even claim fundamental knowledge about the given field. And they thrust themselves to prevail over well qualified civil servants. A judge of Supreme Court has to be qualified and experienced lawyer while the member who gets to be Law minister
need not necessarily be a lawyer
. And there are scores of more examples.

Does it concern us? Well it must! What have we or can we do? Is this the same in other countries of the world as well? I think we CAN influence policies and force some amendments. Your thoughts? I welcome them all!

3 responses

• United States
5 Dec 11
Honestly, I think that this is something that is the case throughout the world. There is nothing that is written into our constitution either that says that those people that lead our country have to have a college degree. In fact, the only requirements of the president of the United States is that you have to be at least 35 years old, you have to have been born in the United States and also that you had to have lived in the United States for 14 years. Heck, that means that my husband could be president and he doesn't have a bachelor's degree and only has a GED for high school education.

• India
5 Dec 11
Sounds ridiculous ugh! What's surprising is it is the norm in even developed country like US? It may be a different matter that it is a case that the percentage of degree holders is higher in developed countries; but the absence of a minimum qualification requirement sounds appalling!

. Not sure why aren't there public debates & crusades for change!



• United States
1 Dec 11
Hello push. Yes it seems that the governing body of any country should have a working knowledge in their fields but that doesn't mean they will have any wisdom. in my country we have a very intelligent leader but he has no wisdom so our country is in a lot of trouble right now. I am very hopeful that we will get a leader with wisdom as well as being knowledgeable.

• India
5 Dec 11
Very well said deebomb. Wisdom is another important attribute expected of a public leader. I have been reading & hearing about the predicament your nation is facing at the moment. Things go right probably after a sustained campaign.


• India
30 Nov 11
Yes. that is the order of the day worldwide. It is for people to decide. An educated man may not as intelligent as a person who is not educated. However we can prescribe at least 10th class as minimum qualification for such positions.


• India
5 Dec 11
IF people start highlighting the inconsistency and we have a national debate on why there should not be a minimum qualification requirement, it can transform into a momentum and create pressure on policy makers to take note & act.