Movie: The Little Princess 1939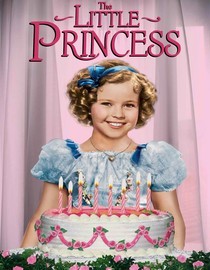 United States
December 4, 2011 7:11pm CST
When her father is reported killed in the Boer War, pampered rich girl Sara Crewe (Shirley Temple) is left to the mercies of a mean-spirited headmistress. Forced to work as a servant and live in the attic, Sara learns the value of true generosity and real friendship. This classic family film is adapted from Frances Hodgson Burnett's timeless novel. -netflix Trailer-http://youtu.be/6Pv3DluQzs4 My first Shirley Temple movie ever, sadly. lol but this was a rather cute movie. There is no age range for this movie, I believe that just about anyone could watch this one and enjoy it. The movie is full of happy, sad and learning. Along with the little cutie singing and dancing her way into our hearts. And the movie has a good message to it about growing up.
5 responses

• United States
5 Dec 11
I watched this movie many years ago with my Mom. To me classic movies are the best. There is something to be said about a black & white film. This is one of my favorite Shirley Temple movies. I remember watching it with a box of tissues sitting right beside me. It's what my Mom used to call a "tear jerker" movie.

• United States
24 Dec 11
This was actually my first Shirley Temple movie I have ever seen, but I plan on watching more because I rather enjoyed it. I too enjoy classic movies they have a nice feel to them.


• United States
24 Dec 11
I agree, thanks for the response.

• Chile
5 Dec 11
I don´t remember if I ever saw the movie, but I did love the book when I was a kid. In fact I read it and reread it many times. I loved all of Frances Hodgson Burnett's books, but I think The little princess was the one I loved the most. I´ll check on the link you are giving us. Thanks!


• United States
24 Dec 11
I did not know that they where books first, I love reading so I will have to look into reading them. :)


• United States
5 Dec 11
She was indeed a cute talented little girl. I have seen all her movies as I grew up in the era to watch those type movies. Have you seen her in Heidi? Do you have netflix? I have it but not for DVDs. they have plenty to watch just on TV and so much cheaper a month than cable.

• United States
24 Dec 11
I have not seen her in Heidi yet but I do have netflix and plan on watching more of her movies! :)

• United States
24 Mar 12
Thank you kindly for best response! I grew up with Shirley Temple as I will turn 60 this year and loved watching her during my childhood. One movie that really stood out to me was The Little Colonel. her dancing was extremely perfection with the black gentleman she danced with! Here is a bit of history on her if you would like to read on her. http://www.nndb.com/people/089/000023020/

• India
5 Dec 11
Some of my relative told to see this film, The Little Princess. But I don't know how is the film?

• United States
24 Dec 11
I rather enjoyed it, it's a tearjerker with feel good comedy in it.