EVOLUTION.....do you agree with the theory?

United States
November 20, 2006 3:47pm CST
So, what does everyone think about the theory of evolution? Did we evolve from monkeys or did humans just suddenly appear by the hand of God? To my knowledge, evolution is not a theory, except for when it is referring to humans. I do believe in evolution. I definitely think we evolve from something, whether it be a monkey or not. If we evolved from monkeys, what did monkeys evolve from? I don't believe for a second that life forms just suddenly appeared. And if we did, I don't believe a God did it. I guess that's where the Big Bang Theory comes into play.
10 responses

• United States
23 Nov 06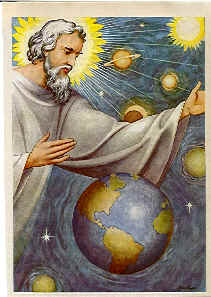 Sorry, I disagree with you. I believe we are specially made, tailored fit and different from all creations. if we think that we are far more intelligent than Sir Isaac Newton, then maybe we can think that there's no God. I admit that I'm not that intelligent to contradict what the greatest scientist at all times concluded - there is God who created everything and there is God who wonderfully created us into His likeness.

• United States
27 Nov 06
Many people feel the same way you do. And maybe you're right. I just don't know.

• Romania
6 Dec 06
I believe that we ( the human spices )have evolve from the monkey, whay? becouse is so stupidly to thing theat we just appear from nower.