Bruno Mars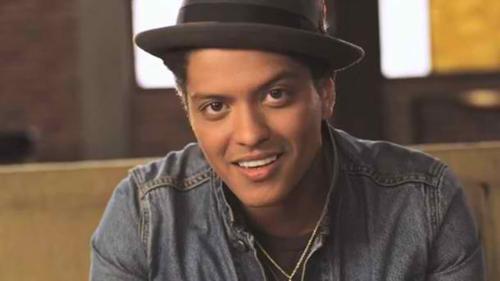 Philippines
December 9, 2011 1:34pm CST
Indeed, Bruno Mars is one the most successful singer/songwriter of all time. We can really relate to his songs and most of his songs are well-loved by youth. Just like his song Marry who was also by glee in one of their episodes. Just this year, he made a tour in the Philippines and it was a jam-packed concert. I was there and I am proud to be a Filipino when he announced that he has a Filipino blood. There are a lot of Filipino's right now who arise in the field of singing. I wonder if I pursued my singing career before, will I also get all the things that they have today? I also wonder if I could also write my own songs. It's really by fate and by chances if you want to pursue this type of career. Anyhow, Bruno Mars is brilliant in the field that he does. Make us more proud from Earth to Mars!
2 responses

• Philippines
9 Dec 11
I think it's not only the youth who like Bruno Mars, I like he's songs too, especially " Just the way you are" and my favorite "Billionaire"

. Why don't you pursue your singing and composing if you feel that is what you want to do? It's not gonna move on it's own unless you take steps and positive action and attitude starting today, talent is God given but to become known or famous has certain elements of luck, good timing and judgement, hard work and perseverance and I think in the entertainment industry right connections.


• Philippines
9 Dec 11
Hello there! I think it's never too late to pursue that talent that I have right now but I think I'm too old for that and a lot of singers right now are really great. I'm not really much confident of the way I sing and the way I write. I only sing before in churches and also in our band before when I was still a vocalist. Thank you so much for your advice. Keep on posting!

• Philippines
9 Dec 11
you are most welcome, nobody is too old now for anything especially with the internet and besides I think you are still young if that is what you are thinking so it's not too late, it would be late if you do not do anything, yeah and another thing is try doing something with the confidence issue, it defeats people even before they get started. Some great singers had church singing backgrounds like Elvis and Whitney Houston etc... so you can use that to your advantage as well, good luck "kabayan"(countryman)and wish you the best and God bless