Do you know any culture shocking practice?

Philippines
December 10, 2011 2:26am CST
Hi fellow Mylotters! Culture shock is a situatin brought about my unfamiliarity,lack of understanding, and inability to communicate with the society they come in contact with.Do you know any other culture shocking practice like foot binding, circumcision of female genitalia? Thank you :)
5 responses

• Philippines
10 Dec 11
In some country in Africa children suffer more from amputation by arm above the wrist and above the elbow and I don't have an understanding why that knowledge about this disgraceful practice is not heard widely. I'm not shocked about circumcision with women that much after hearing every other worse practice.

•
10 Dec 11
Are you sure this is part of culture or evil brutality from the war. You need to differentiate what is really cultural based or as results of war. I really doubt your basis on this though. I don't think amputation can be a cultural practice for anyone. You need to do more research before you just conclude such thing and post them here.

• Philippines
10 Dec 11
Whether culture or not both practices have been carried out with little to no opposition. Two fruits may not be the same kind but they do contain the same worm.

• Philippines
11 Dec 11
So gruesome. The practice is understood differently by different cultures. Intentional amputation is self-mutilation.

• Italy
10 Dec 11
yes. Even today if you visit the tribal areas, forest areas, if you stop there for a long time, then you encounter the strange expressions reflecting their culture and many of the practices appear too strange. If you narrate her to a generation which had never heard of yet you may simply shock them and no one may belive them

• Philippines
11 Dec 11
Hi :) Too bad Other people just want to see it to believe it.

• Malaysia
7 Jan 13
The shocking culture practice that I noted is the Nepal culture. When a woman married to one man in a family, she can marry the other brothers (older or younger) of her husband. In some case, she has to raise the boy first then when he matured, she can marry him. They can stay in one house and have children, but the children will be the son of the first husband and the rest husband will be called as uncle dad by the children. What a practice.


• Philippines
9 Feb 12
I've had a little of it when I first arrived here in manila 2 years ago, it was quite hard to adjust at first particularly on the language that I would have to speak which is Tagalog and since my mother tongue is of Visayan dialect. It really took me months to really adapt to the new environment I'm in.

• Kuwait
17 Dec 11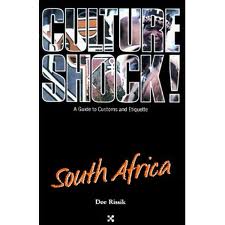 Culture shock is the anxiety, feelings of frustration, alienation and anger that mayt occur when a person is placed in a new culture. One of the most common causes of culture shock involves individuals in a foreign country. Culture shock can be described as consisting of at least one of four distinct phases: 1 - Honeymoon 2 - Negotiation 3 - Adjustment 4 - Mastery There is no true way to entirely prevent culture shock, as individuals in any society are personally affected by cultural contrasts differently. Culture shock is a subcategory of a more universal construct called transition shock. Transition shock is a state of loss and disorientation predicated by a change in one's familiar environment which requires adjustment. There are many symptoms of transition shock, some which include: 1 - Excessive concern over cleanliness and health. 2 - Feelings of helplessness and withdrawal. 3 - Irritability. 4 - Anger. 5 - Glazed Stare. 6 - Desire for home and old friends. 7 - Physiological stress reactions. 8 - Homesickness. 9 - Boredom. 10 - Withdrawal. 11 - Getting "stuck" on one thing. 12 - Excessive Sleep. 13 - Compulsive eating and drinking or weight gain. 14 - Stereotyping host nationals. 15 - Hostility towards host nationals.