The Best of Beyonce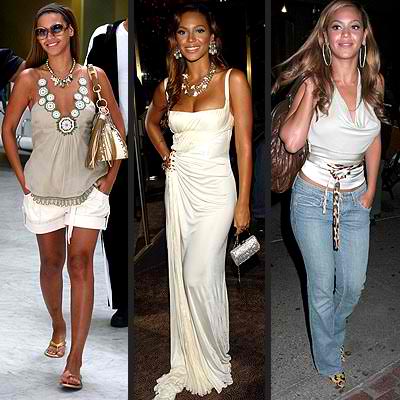 Philippines
December 10, 2011 6:41am CST
Hello there! It's been a while that I didn't write about my favorite singers. Ever wonder why I like girl singer compared to male singers? Well, they are simply the best and there's versatility in their voice. Beyonce is one them who has everything. There is something in her voice that everyone love. She can sing all sort of genre. She started singing at an early age in TX. She also sang the Star Spangled Banner at an early age. She really started her career when she joined Destiny's Child. Their manager is her father and their designer is her mother. There has been a lot of members on the group and changes until such time that it's only three who remained on the group, Beyonce Knowles, Kelly Rowlands and Michelle Williams. They have the perfect blend. They are great as a group. They had sold so many albums and had concert in other parts of the world. Now, they went solo and happy with careers. Beyonce tops everything nowadays. I really like her songs If I Were a Boy and Listen. Both songs inspires me much and I can sing them well too. Aside from Spice Girls Girl Power Beyonce was able to do her own version of lifting up the spirits of all girls in the world. Recently, she just made a song Run the World! In my own opinion the song is intended for every modern woman right now who give their heart and soul on whatever endeavor that they have right now.
4 responses

• Brazil
10 Dec 11
Really. Beyonce is the best singer. Have beautiful song. I love Put a love song with Alicia Keys, Run the world ( Girls), Better ( all songs her).



• Philippines
10 Dec 11
Hello there! Absolutely! She is the perfect example of a down to earth person. I've seen her being interview by Tyra Banks before and she is a lot of fun. She was promoting her Sasha Fierce album. She taught Tyra and the audience the Single Ladies dance and she also gave CDs to the audience. Way to go Beyonce! Keep on posting!

• Philippines
16 Mar 12
Beyonce herself is the best! I love listening to her songs... She is so versatile, hot, sexy and everything.. I just so love her. She is one of my favorite artists.. I love her song, especially brown eyes, if i were a boy and the single ladies . :)