What help can you do to a drowning victim?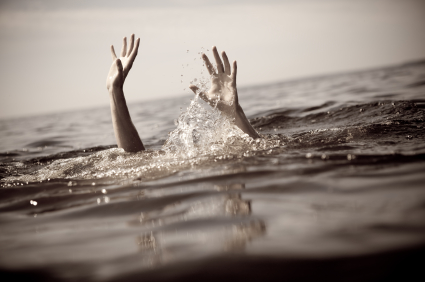 Philippines
December 14, 2011 2:58am CST
You're a lone witness to a woman your age who's drowning and frantically at the top of her voice yelling for help. HELP! HELP! HELP! Inside you was a strong and ardent desire to extend help, but how can you when you yourself is a non-swimmer. Will you just leave the scene and pretend you've seen nothing? You must find a way and what could that be?
3 responses

• United States
14 Dec 11
You could find something to throw to them that would float. Personally I'm a very good swimmer & have been properly trained in water rescue. What most people don't realize is that when people are flailing about your not supposed to approach them, let them sink then pull them out. If you approach while they're still panicking they're more likely to drown you in the process.


• Philippines
22 Dec 11
I really can't swim so helping the woman would not help at all in saving her. I guess what i can do is to call someone's attention. I'd look for help,for sure there will be someone around. If there is any rope I could throw at her I will do that too 'though I know it might not help her as she might be panicking already.

• Philippines
19 Dec 11
Well, I'll shout for help if there's someone around, or run for help. I could also try to find a rope and throw it at the woman hoping she'd grab it then I'd pull. If there's really nothing that I could do and no one around to ask for help, then maybe the best thing I could do is to wake up from that nightmare


• Philippines
21 Dec 11
Wake up, because I know that it is only a dream :) Anyway, that's it, I would find a rope or a long stick and throw it at the woman and try to pull her up.