Do you have grandparents with Alzheimer's disease?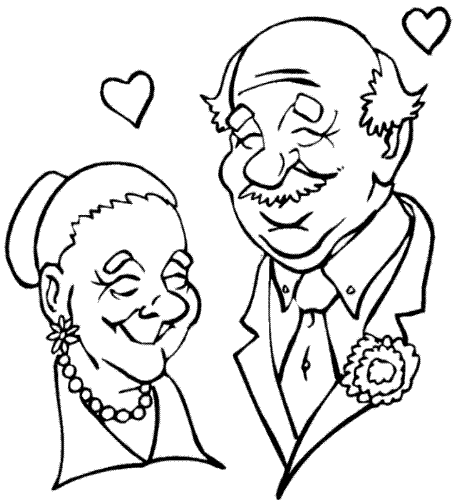 Philippines
December 14, 2011 6:30pm CST
I do. I grew up with my grandparents. My grandparents were the most in love couple I know. I remember how they cuddle each other despite their age... still feeling young. :) But then my grandfather died, my grandmother, had depression and that's where it all started. Three to four years after his death, my grandmother had Alzheimer's. Now, everything is different. Her illness has gotten worse. She has tantrums everyday that made one of my uncles say that he would put him in the home for the aged. This broke my heart. My grandmother served as my mom for years. She's a loving mom to her children, she may have flaws but never in my wildest dreams did I expect her son to say something like that. What he said may be just a joke for him, but what he said left a mark. How I wish Alzheimer's has a cure.
6 responses

• United States
15 Dec 11
It is very sad to have a grandparent with any illness, but his one is particularly difficult. Everyone handles it differently. Maybe this is just the easiest way(not the best) for her son. No one should joke that way..it's hurtful.

•
16 Dec 11
.,no..my grandmother has no such degenerative disorder...its really frustrating to have someone at home this kind of disease..its progressive and has no cure at all...all you have to do is to keep a watch with your love one on site for him/ her not to be hurt...she tends to forget unknowingly how to function or work on simple task that shes used to do..eventually...people who have this kind of disorder will die because of severe malnutrition...

• Philippines
17 Dec 11
I think you're right. My grandmother hasn't eaten any solid food for more or less three years now. All she consumes is this milk product which has everything that the body needs- vitamin, minerals. But then, eating solid food is still a lot different than that of milk.

• Philippines
16 Dec 11
My grandparents didn't have Alzheimer's disease but my girlfriends grandma did have that problem. She keeps talking again and again about the same thing. She asks question like forever. People with that problem should at all times be kept in sight since they get confused most of the times. They may get hurt or get lost. They are at the end stage of their lives. What they need is care and understanding.



• United States
15 Dec 11

Alzheimer's no but my grandma has the early stages of dementia and it is very sad to watch those we love and that have loved us lose themselves to these conditions. I am so sorry for your loss and I can understand how his comment could hurt you. I have already told my Grandma I will never let anyone put her in a home no matter how hard I have to work or hard far gone she gets. I believe in unconditional love and she so deserves it. I hope her son can find that in his heart as well because yours sounds like she deserves it too.