Do you get bad panic attacks brought on by Anxiety? If so what causes it??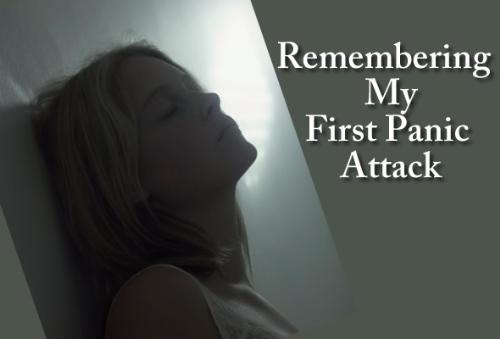 United States
December 17, 2011 10:04pm CST
Growing up I always had bad anxiety but I don't really remember ever having a panic attack before. The first time I got one I thought I was having a heart attack. I really didn't know what was happening to me. We were going to visit my husband's family which is a nine hour drive. We were hardly on the highway more then 10 minutes when I started to panic. I could hardly breathe & I felt like the car was closing in on me. I started screaming for my husband to pull over & stop the car. My husband didn't understand what was happening to me or why but he got off at the next exit & stopped the car. It was almost 20 minutes or so later where I had calm down enough to get back on the highway. Ever since then I've had a number of other panic attacks which were even more worse then the first one. An hour away from home one night & we had to stay at a hotel because I couldn't go the rest of the way. I was panicking too badly to even think about getting back on the road. I'm now on medication that does help a bit, but whenever we travel anywhere that's more then an hour away from where we live or worse when we travel at night I have to take something to help me sleep or else I have panic attacks. I hate that this happens to me especially when I'm not even sure why it happens to me, but it's the only way I can travel now. Does anyone else have panic attacks? If so what brings yours on & how do you keep it under control? I would love to hear your thoughts on this.
2 responses

• United States
18 Dec 11
I don't think I ever had one but if I had to get on a plane I'm sure that's what would happen to me. Just the thought of having to fly makes me really scared and my heart starts to beat faster.


• United States
18 Dec 11
I was able to fly before my panic attacks started. The worse part of flying is taking off or landing. Of course then there is the occasional turbulence. If your okay with being on a roller coaster then you should be able to handle flying w/out any problems.

•
18 Dec 11
I was much like you when growing up, I too had bad anxiety, but I didn't know it was called anxiety then. I would just always say "I'm really nervous!" I thought everyone felt the same way that I did. It wasn't until I was older that I began to realize that not everyone gets as bad as I would get. It got much worse in my later 30's, and then by the time I was in my 40's, it turned into panic attack's. I would only be able to sleep like 2 hours a night and I was working at the time, so it was really hard to work too. Finally one day the panic attacks were so bad I felt like I was climbing the walls! The doctor got me in that day! Thank goodness they did! Found out my Thyroid was not working too, so she put me on Synthroid and another medicine for my anxiety/panic attacks. I tried 3 medicines before doctors found one that really seems to help me. I try to keep things around me as calm as I possibly can, but sometimes that is hard to do. I hope you get over panic attack's too! :)

• United States
18 Dec 11
You know that's when my panic attacks started & got really worse too now that I think about it. It was right around the time I turned 30, so I wonder if that has anything to do with it. It's a horrible feeling when you have a panic attack. Only someone who has also experienced panic attacks can truly understand how you feel. Thank you for your comment.