Sasikala and her associates removed from AIADMK

India
December 19, 2011 3:24am CST
Today's hot news in Chennai -- Sasikala who was a close confidante of AIADMK party which is ruling in Tamil Nadu -- she has been removed from AIADMk along with 11 others. This is the second time such a decision has been taken against Sasikala. People are confused what will be the effect of this. Relationships become sour at turn of event/s.


7 responses

• India
19 Dec 11
Honestly the association between Jayalalitha and Sasikala has always confused me and in a way I did feel bad that Jayalalitha spent a fortune to get Sasikala's child married. That kind of display in a country where there are so many people are dying of hunger shows the indifference of the leader. Didnt like that bit at all.

• India
19 Dec 11
vandana7 -- I concur with you. They were so close that it created a lot of rumours and also people telling bad about it. It is not that they were not aware of it. Now I think this a good turn.


• India
19 Dec 11
Raviji Namastey and thanks for sharing this information, it reminds me of the famous saying, "every thing is fair in love and war"; these days war is always based on politics. Bhuwan

• India
19 Dec 11
Yes. I agree with you. Now the population of Tamil Nadu will be worried about the well being of beloved CM. I wish she must be ablet to have a team of people who can help her in this crisis and avert counter measures of opponents. She was expelled earlier also once but was taken back into the party after Sasikala accepting some conditions.


• India
19 Dec 11
After 1996, when Jayalalitha lost the elections, both of them were arrested by the DMK government. Before going to prison, Ms. Jayalalithaa dissociated herself from her comrade in arms. When Ms. Sasikala was released on bail, she was not allowed to enter Ms. Jayalalithaa's Poes Garden residence. However, they later patched up...... http://www.thehindu.com/news/states/tamil-nadu/article2728651.ece May be there may be a patch up this time also !! DMK must be feeling happy about this development.


• India
21 Dec 11
But who is Sasikala like PM or CM or on any post. I know the big person means danger activity so case against them.

• India
23 Dec 11
Sasikala and our CM Mrs. Jayalalitha were friends for the last 30 years. very close. Sasikala was commanding more influence in the party and in the government. She has now been sent out of the party--People are made to know that she is no longer wielding influence over CM and the govt.


• India
20 Dec 11
Yes this is the hot news in TN. There relationship is very confusing for me. Why would someone do so much for a friend being in a reputed position. I disliked her completely when she spent some much on Sasikala's son wedding.That money would have done wonders to the people if that would have spent in a right way.But what's the use people tend to forget everything. Hope this time she sticks to her decision. At least from now let she have some good person aside her to guide her in the right way.

• India
20 Dec 11
icyrose you are also from India. Then you must be familiar with these names. yes. Sudhakaran's wedding created a bad name for CM and her party. That is why she lost 1996 elections. She has come back in 2011 and if she takes care she can remain CM for the next two decades.


• India
19 Dec 11
I learned about Sasikala and her associates removal from AIADMK from Telly News Channels. Sasikala was known to be parallel power center wielding considerable influence in party affairs only due to her close proximity to Tamil Nadu Chief Minister J Jayalalithaaa. And so her removal is going to be welcomed by senior party people and is unlikely to cause any major upheaval in the party. Madam Chief Minister has taken hard stance on matter. Not only Sasikala has been removed from AIADMK along with 11 others. Party members have been warned from keeping any links with the expelled folks. Party sources expected tough action against Sasikala as they were many complaints by party cadre against her growing interference in bureaucratic postings in the state after AIADMK had come to power. Sasikala is also coaccused in dis-appropriate assets case with J Jayalalithaaa. It is not first time the friendship between the two has gone sour. Only time will tell if it is temporary or permanent split this time.

• India
19 Dec 11
These two links will tell more about this http://www.thehindu.com/news/states/tamil-nadu/article2728651.ece http://www.youtube.com/watch?v=uYto_2GNyBs Only time will tell whether this is a permanent one or not.


• India
19 Dec 11
Thanks for this scoop news . Hope Madam Jayalalitha sticks to her decision . Good move on her part


• India
19 Dec 11
I also agree with you. Madam must be able to stick to her stand. It will be a notable political event in tamil nadu politics.


• India
19 Dec 11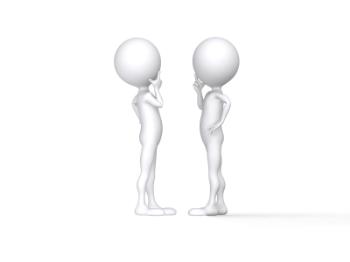 All political personalities do this: they cultivate [and the converse is also true, that some people throng successful politicians gaining proximity and exploiting it unabashedly] and then disown. Amitabh Bacchhan's family was once so close to Rajive & Sonia Gandhi and then they fell out of each other. There was bitterness which spilled into public domain too. Amma must have sensed that Sasikala would become her nemesis and decide to get rid of her. No great virtues in Sasikala either. If it does some good to the people of TN, that's what should be the bottom line; otherwise, people shouldn't be swayed or disturbed when such things happen!

• India
19 Dec 11
I am giving below the link for video clipping on this. http://www.youtube.com/watch?v=uYto_2GNyBs There are more than 70 postings on this point in the internet. This confirms how much it is being read by people. The Hindu has also posted this in its website.