Is this correct in English?

Guangzhou, China
9 responses

•
21 Dec 11
You are correct. Think different is bad English The Oxford English Dictionary, the definitive guide to the English Language, states different is an adjective all the best

• Cambridge, England
21 Dec 11
It's not 'bad' English, though it may appear to be grammatically incorrect. See my exposition (about the use of adjectives and the reason why saying less may actually say more) below.

•
21 Dec 11
An interesting exposition but I don't agree it is a contraction in the manner you suggest. The acid test in English is how it sounds and 'Think different' grates on English ears and sounds awful all the best urban

• Cambridge, England
21 Dec 11
I can only say that those people who are inclined to be over-pedantic should regard "Think different" as a recursive function (in programming terms). "Think different" actually derives its aphoristic vitality from being 'different', grammatically. Such things are the lifeblood of "thinking English".


• United States
25 Dec 11
Yes you are correct. Sadly many fluent English speakers don't use proper English.I would say Think Differently .

• China
22 Dec 11
I gree with you.In my humble opinion,different is an adjective which can only be used as attribute and predicative instead of adverbial.I wonder where its source is.

• Davao, Philippines
22 Dec 11
I'm also familiar with that quote, "Think Different"...Well that's okay, nothing wrong with it grammatically.Think different! that is in a passive form, in a form of an imperative sentence. It is considered that "You" is the hidden subject, while the verb (predicate) is think and the object is 'different' which is a noun here..that carries more of an adverb meaning...What ever...but for me, this is correct grammar. Think differently is correct, too. No Problem...

• Garden Grove, California
21 Dec 11
hi youless I really believe you are correct that think differently is a better construct than think different. I think it is more] grammamatically correct.Let me check on mylot engine and see if we are right.

• India
21 Dec 11
I am not an expert in English.English changes place to place.In India we tell "think differently"

• China
21 Dec 11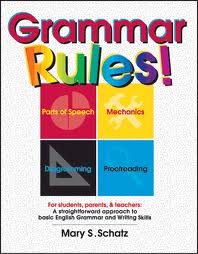 Grammatically speaking, we say "think differently", because we need to use an adverb to modify the verb "think". When we learn English, we need to follow its grammar rules to learn correct English, which is very important for us learners. Take care.


• India
21 Dec 11
According to me also "Think differently" is correct.We, in India use "think differently". I am not good in English.