Tis the season

Canada
December 28, 2011 10:23am CST
I am feeling very down this season, only one person called me on Christmas day to wish me a Merry Chirstmas,I called many people. Of course I had quite a few emails from people from all over the world, but none from my home city. Since I met and became friends with T again and realized what a secluded life I was living because I am disabled and can't get out and about I am in the house alone way too much. I want to go out more but can't especially with the cold weather it just kills my enjoyment. When I do go out it it is not worth the week to two weeks after the outing that I am in pain because of it. If you responds please don't tell me I have so much to be thankful for or I shouldn't feel this way. The fact is this is the way I feel. Anyone else feel like me?
11 responses

• United States
29 Dec 11
It really is hard for some of us around Christmas and the rest of the Holiday Season. I'm a single mom but my kids have moved out and on their own. Then I moved far away, because it's cheaper, which removed me from all my friends. In your situation it's hard to just go out and be with people but that's what I had to go do. It was almost 300 miles for me to see family and friends. In any case, I hope that receiving some greetings from online friends will at least bring a smile to your face. Sooooo, Merry (belated) Christmas and here's to you having an awesome New Year! I pray that all loneliness and sadness will be lifted from your heart Winterose.


• Canada
31 Dec 11
I am disabled I cannot get out of the house in the winter especially so I am housebound.

• United States
29 Dec 11
Sorry to hear that I didnt get any calls either I did the calling. But I do have son and his wife here from Tenn. and enjoying this week with them also got moved into new house just have to finish getting the stuff out of storage 2 more trips on that one. and my son in laws mom and brother got thier own aprtment so they are moving out today so we will have the house back the way we want it soon . Happy New Year!

• Canada
31 Dec 11
you had your son and wife in and that makes for a good christmas. I called my mother on Christams she wasn't home and I haven't heard from her yet

• Philippines
29 Dec 11
in a lot of ways i am like you... i stay at home to take care of my 81 years old mom who is not very healthy at the moment. like you i like to go out to the mall and shop or buy some grocery but i just cant leave her alone in the house so instead of going out i have to ask my cousin to buy everything i need in the house for me. i live a very secluded life too i have friends only in the net but not too many friend here too. its only during Christmas and new year that my family gather together in the house to celebrate. so my mom and i are practically alone in the house most of the year...i feel very bored sometimes but i am glad that i am not alone in this kind of situation... were in the same boat!!!

• Canada
29 Dec 11
yes we certainly are, at least we have the Internet, I think I would go crazy without it.

• United States
28 Dec 11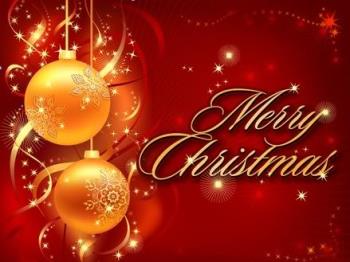 being Jewish And Never wnating to upset people I don't send out Any Holiday Greetings. I'm so sorry. I just assumed you were like me Busy! So to make amends Please take my Warm wishes , belated wishes for a Merry Christmas and A Happy New Year!Remember I'm only a email away. You are Never alone.

• Canada
28 Dec 11
Bstuch Adonai Eloheinu. or Baruch ata eloheinu thank you so much Sarah you have touched my heart The love of my life is Jewish as well.

• United States
28 Dec 11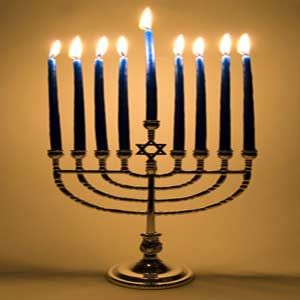 Wow! Please tell him a Happy Belated Hanukkah.

• United States
29 Dec 11
I know what you mean. Not that it happens to me, but Maggiepie is pretty much that way. She's pretty much shot her wad just taking a shower for the day and going out... well, she's pretty much done for the week! I can understand why you feel that way - but at least you haven't spent the last month in the hospital on a respirator like Maggie... We can only HOPE she will be able to go home after she's better.

• United States
29 Dec 11
Just like you, I've been very down during this holiday season. The main reason for this is because of the fact that my husband is still battling cancer and that has driven a wedge in our relationship that I've been trying to get around, but it really isn't that easy to do. The other reason that I've been feeling down this holiday season is because of the fact that I lost a really good friend this year and I'm still missing her a lot. I keep wanting to call her and I can't.

• Canada
29 Dec 11
I am so sorry to hear about your husband and I do lost a good friend this year and I am missing her too.

• United States
28 Dec 11
I have to say that I completely understand how you feel. Although I have my sister, mother and father, my relatives this year were in the "greedy" part of Christmas. It was just a quick "hello" and then they were off to do other things. It can be very hurtful when the ones you love or know don't even seem to acknowledge you. I won't say that you shouldn't feel the way you do. In fact, we've all been there in one point of our lives. I hope the upcoming new year will bring you much more happiness!

• Canada
29 Dec 11
thank you so much Willow, and I hope you have a happier new year as well.

• Indonesia
28 Dec 11
Wishing you a very happy Christmas and New Year, winterose and everyone here... :) Giving out of joy the first is a great thing you do for everyone close to you; heart and geographically :) Oh, I felt miserable too today, it's heavy rain everywhere in my home and I stuck inside my car unable to work, repeatedly had u-turn to avoid potential floods, congestion and got hungry. so tired yet high strung tonight. May the new year will be better and better for you.

• Canada
28 Dec 11
Thsnk you do much and let's hope your weather gets better too so you can thoroughly enjoy yourself as well.


• United States
31 Dec 11
I have spent most of the last two years pretty isolated, but it was my own choice and sort of my own fault. When we can get out, we do feel better, but only you know what your body can tolerate. All I can think of is that perhaps you could have people come to see you. I found that MyLot helped me when I first joined and made me feel more connected. I would say we should listen to you, accept what you have to say, and then take the time to answer your discussions and connect in any way we can.

• Boise, Idaho
29 Dec 11
I do feel as you do. I live a very isolated life too. Rarely go out or do anything out of the apartment. I think the Winter time really makes it worse. It's cold and so hard to get out. I went today and it was horrible. Raining and i couldn't see out and it make me nervous.