The quick Maria Ozawa news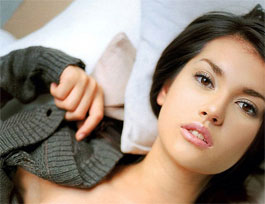 Philippines
December 29, 2011 4:20am CST
I'm not sure if you guys heard/read of it already but I only knew it when a male friend of mine shared a rumor that Maria Ozawa's in Philippines and looking for a male lead for her "film". Well, it seems that this is just a rumor and that Mary O.'s in Indonesia and Philippines. I don't know how the rumor spread but seems like it's not true. Have you guys heard of Maria Ozawa before? I'm SURE most men have!!!

Additional Read: http://www.mb.com.ph/articles/346403/maria-ozawas-philippine-visit-unconfirmed-new-film-thrills-pinoy-men
6 responses

• Philippines
29 Dec 11
Oh my! I would love to see Maria Ozawa in person!

She really is awesome. I like it when she is especially cute and in her great outfits and costumes. I hope she visits the Philippines so that her Filipino fans got something to cheer about. I will surely try to see her straight up when she does!


• Philippines
31 Dec 11
yup its true she is still beautiful man!!!

• Philippines
2 Jan 12
I think you need to rephrase that :P Maybe you mean a "beautiful woman"


• Philippines
29 Dec 11
I only like her because she looks good on some cute clothes but what she does is her thing which I will not complain.. Being recognized number 1 is already a good thing for her right? hehehe..

• Philippines
12 Jan 12
It amuses me that
CaptAlbertWhisker
really answers most of the posts here! Lol! You're really a fan aren't you?! Lolz! Your "Large weapons" comment made me laugh so hard


• Philippines
29 Dec 11
Ohhahaha! Ive heard of that! That was a phoney news!

• Philippines
2 Jan 12
That's the very first news I heard as soon as I stepped into our office that day. Most of the guys are joking around about auditioning for the part


• Philippines
29 Dec 11
I got the news from my classmate's facebook post. There is a "Maria Ozawa" account in facebook and no ones know if its the true Maria who updates it and she said "Hello Philippines" on her wall. It resulted into lots of responses of course but no one can still confirm if its for real.

• Philippines
4 Jan 12
Lol yeah. It's funny to think about the hype such rumor brings. Our office's in a buzz for the whole day just because of this news. To think at that time no one can tell if the news' a hoax or not :P

• Philippines
29 Dec 11
I heard Maria Ozawa from a friend of mine and it was spreading already on facebook. I don't know if it is true or not, just waiting for the news in television.

• Philippines
2 Jan 12
The first time I heard of it, I really think it's a hoax since the news is just heard here in Philippines and even posted on the Philippines Maria Ozawa FB page :P