How did you spend your 13th Month Pay?

Philippines
January 4, 2012 3:21am CST
Hi guys, Christmas is over as well as New Year too! Last Christmas I have money but now I'm broke. My 13th Month Pay was lambast, I only bought a jeans and tops for my self, some voucher and cosmetics while the other goes to gifts for my Godchildren and I bought a C.R. Door for the house. I don't know why the money gone so fast, the bad things is I haven't bought a gift for my mother and I didn't give her a portion of my 13th Month pay. My original plan was to bought her necklace which she ask me or we will watch a movie. Another thing is we don't have Christmas Bonus. How bout you guys, are there still left from your 13th Month Pay and do you have a Christmas bonus?
2 responses

• Philippines
5 Jan 12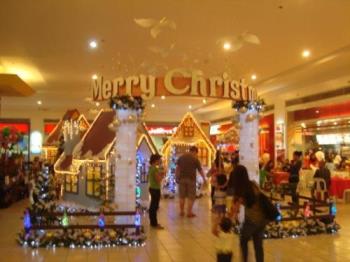 I have some more left in my pocket but honestly I've spent a lot. I would admit that most of my money went to the shopping malls. I bought lots of gifts and lots of food. I have no regrets though. What is money but for spending anyway? This is the reason why we have 13th month pay. This is to have some money to spend for the holidays is it not? Just make sure to save some just as I did,so you won't be broke after the holidays okay!


• Philippines
10 Jan 12
Good for you, well for me, I didn't know how my money goes. I only save P 500.00 I put in my atm savings. I only bought 1 jeans and 2 tops and I don't eat a lot. There is one important person that I didn't bought a gift, it's my mother.

• Indonesia
4 Jan 12
You're better than me, you got the 13th month pay. You're healthy, could go anywhere you wish, and could do anything you want. I'm worse than you, I didn't got it since I can't go to work for several weeks cos I'm sick. But I'm still thanking my condition cos there are more people who live in much worst outside there. Wish you enjoy your day!

• Philippines
10 Jan 12
I'm sorry to hear that you are sick, I should be lucky. Hope you get well soon.