Can you live without internet?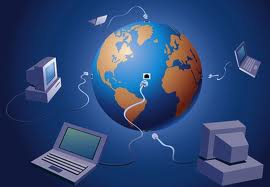 Indonesia
January 5, 2012 10:07pm CST
In this day and age,hardly anyone can dare say he can let a week passby without having to use his or her internet. we can't earn and go to international on internet.
2 responses

• United Arab Emirates
6 Jan 12
how can any one spend a day wiht no interent, its so hard, its like a peice of food now a days, its actually kinda good but of course most of the internet useres are addicts to it, and maybe some ignored the social real life just to set online, some ignored their works to set online, I now that, and some people learned from internet so you cant say the net is bad it does good work, but the thing individual had to be moderate in using it, so not to hurt their eyes and thei lifes by setting long hours online

• Canada
6 Jan 12
I can live without internet. There are gyms near my home and a library which would fill my time up if I did not have internet. Also my friends live fairly close to me so I wouldn't need the internet to communicate with them. I think I could live.