If Today is Your Last Day on Earth; What would you do?

Philippines
January 8, 2012 4:42am CST
Everyday we think it's like an ordinary day. We do our stuff as usual.We see our friends, spending quality time of our family,but there are events in our life as humans that we must face the reality of death. Some people ignore this kind of topic instead they change the subject into a joyful one.Some tackles because its part of human we cannot deny that our existence on earth is too short.Though this topic could brought us to tears and reminiscing the past. Once in our life we experienced toddler and then teenagers. As years added our ages also added as the day goes by, time flies so fast. We entering fullness of life.Were all our hopes and dreams are being fulfilled. When death strikes a person.We could not bring her/him back.Instead we recall those memories, when the times he/she still on earth.Though no one escape death, while we are still on earth, we value the things we had. Sharing our joys,happiness,sadness,painful memories to the ones we loved. We thank God everyday for the extinction of human life.We send lovable messages to our love ones, friend, lovers and those who cares. " Life is too short so make the most of it."
7 responses

•
8 Jan 12
spend the whole day with all of my family, that's what i would do,

• Philippines
10 Jan 12
Being there with your family is the last option when that day comes.


• India
8 Jan 12
A simple and most natural thing would be
"to make every second count..."
. Have fun all day, don't think bout being sad at all, just enjoy..

But honestly putting, all this is just going to only make me happy when I die. But thats not what I want to be before I die. Ofcourse happiness is important but... it simply that, "I want to feel
contented
when I die.." No matter how much you enjoy, how many joy rides you take, or whatever importance you gain that day.. there'll be still something left which you could have done.. I just want to be satisfied that the time I was alive was spent wisely.... my actions didn't hurt anybody intentionally or unintentionally. I would like to correct all the mistakes I've done, utter the word "sorry" as many times as possible

and try to bring smiles to as many faces as possible. All those good things that makes me feel contented, thats what I'd like to do....



• Philippines
10 Jan 12
yeah of course!!!!!!!! God created me to be myself.I am more confident. His given me everything from simple things up to the big ones.I couldn't ask for more

• United Kingdom
9 Jan 12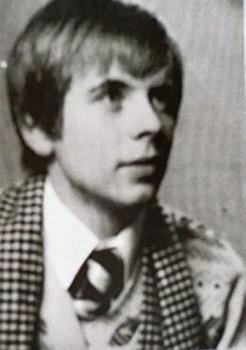 Nothing spectacular. As a Christian, I'd be praying to God. I'd make sure I was not hungry; or tired. I'd wear the clothes I felt most comfortable with. I'd clean up any last minute business if I felt there was any that needed doing. I'd spend some time with my family. I'd say goodbye to friends, posting messages online and so on. I'd try and relax and wait for the moment to come.

• United Kingdom
9 Jan 12
But then...in truth, I don't really know what I'd do...

• Philippines
10 Jan 12
yeah!!! When that time comes. We really don't what's the first thing to do.For sure we could still say goodbye to our love ones.


• Philippines
10 Jan 12
This is our time to make a change.To change our bad habits because we humans need to put in actions. This is the best thing we could do in our life. While there is still time.

•
8 Jan 12
Almoust every day i do the same thing that i did'it yesterstay. I go to school stay there 6-7 our's on a day. I came home and i spend my time studing with my family and with my friend's. When i think that tomorrow it will be the last day for me....i will change that day in the best day from my life doing a lot of stuff that i have no done yet. Going and have fun with all frined's from my life...and spend the evning with my family. When the day's are past one by one and you get old you realize that you not did something special to change your life and stay to relax your time left.

• Philippines
10 Jan 12
I experienced that too, When I was studying 3years ago. My focus is to study hard and attend all the subjects, I got to school home and church thats my routine.

• United States
8 Jan 12
I make sure I tell my teenagers that I love them every day. It is so important! If we knew it was happening I would want us to be all together. I do not like to think of that day though! lol.

• Philippines
10 Jan 12
sweet mom!!!!! Together with your love ones is one of the most important parts of our lives.

• Philippines
8 Jan 12
Do everything I want to do and will be worthy of spending my reamaining time. i will ask forgiveness to those whom I had hurt in the past, I will confess to my first love that I actually still love him 2 years after our break up (but of course, it stopped 1 year ago), confess that I had liked my bestfriend before for a few months, tell my parents about my thoughts of their marriage failure, be with my bestfriends and cousins and family, more playing time for frisbee, will visit Japan or Korea and be someone I used to be there, will date my crushes for a night and chat with them. HAHAHAHA

• Philippines
10 Jan 12
thats a very good move!!! Healing your wounds and asking forgiveness is one of the most fulfilling part of Being a Human.confessing to the one you love your truly in love.wow!!!