Has anyone earned money through file sharing sites?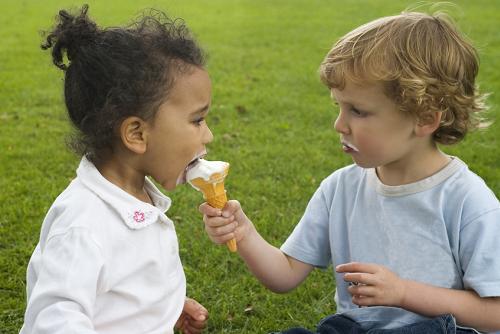 Philippines
January 10, 2012 7:34pm CST
Hello everyone. I am working online as a copyeditor and copywriter. However, I find these jobs very stressful, so I'm looking for other ways to earn online, some kind of like a passive source of income. I actually want more passive sources of income. I like the idea of building the business now and reap in the years to come. I don't mind how much effort I'm going to put in as long as I can get a lucrative return soon. So, has anyone of you here tried the file sharing thing? I just want to get ideas before I completely take the plunge. Thanks for any idea.
6 responses

• Greece
11 Jan 12
Hi i don't think that you can earn money through file sharing. Check out the rates they offer and you will agree with me. These companies offer pennies for thousands of downloads. Where are you going to find all these people to download your files? Ans i think that when your files have no traffic they are erased after some time.I am not so sure about this but i remember reading it somewhere on the internet. Good luck with online job hunting.

• Philippines
12 Jan 12
Yeah, you are correct, parascevi. In uploading.com, it will delete files without downloads after four months.

•
11 Jan 12
Fileserve,FileSonic,HotFile,FileJungle are all paying you 30-35$ per 1000 downloads If you have something that is rare on internet, you can make some money

• Philippines
12 Jan 12
Wow. Uploading.com only gives $10 per 1000 downloads. The other sites you listed looks interesting. Thanks.

• India
11 Jan 12
I am reaching the payout limit on one of the file sharing site. For file sharing you can upload files from your PC to the website. Make sure that the files you are uploading are interesting and people will download them. After uploading files to the site , site will provide you a link which is a download link of your file. For getting downloads , you have to share the download link on internet like you can share it on social websites like facebook, stumbleupon , twitter. You can also post download links on forums . So it is hard at the beginning but after that you will making money from it without doing anyting. Some websites which I use for sharing files are uploading.com , fileshare , fileserve.

• Philippines
12 Jan 12
Wow. That's amazing, yogesh25. I also joined uploading.com lately. I just want to get some real figures from "real" people who have earned through file sharing. Can you give me a rough estimate of your earning in a daily or monthly basis? Thanks.

• Anantapur, India
11 Jan 12
hi sergs pogi, i am also doing online earning since two years,i too tried to file sharing sites for earning money,but i does not know the basics in it,how to share files ,what to share files,what is the terms and conditions what is the earnings all i does not know,some body like you have to explain everything to me, have a nice day

•
11 Jan 12
I do other online jobs but I haven't done file sharing. I just don't know how it is done. Give us insights if you know.