I heard that Kodak will go bankrupt soon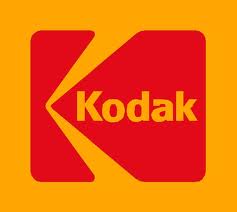 Guangzhou, China
7 responses

• Adelaide, Australia
11 Jan 12
Yes, I heard about this. They were way too slow to embrace digital technology & every other company quickly overtook them in that area. Costly court cases with polaroid added to the mess. If you don't adapt to the changing market, consumers will leave you in droves.

• Adelaide, Australia
11 Jan 12
Yes, big isn't necessarily better... just more overheads & more things to go wrong. Small companies are not immune either, being limited in the means that are available to them. Not just another "Kodak Moment"! We'll need to find another expression now.





• Malaysia
11 Jan 12
Oh really??? I have never heard of this sad news~

The word 'Kodak' is very common in our life. In fact we always called 'Kodak' referring to the film negative whenever I want to buy it. But since we don't use film anymore in photography..




• Garden Grove, California
11 Jan 12
hi youless wow that is most upsetting as they are an old company and one of the first in photography. I hope maybe they can pull out of this someway and still be a company, but maybe not. our economy is really bad here in the US when big companies are going] bankrupt like that.I had not yet heard that news and it is sort of shocking as they are an old respected company here in the US.