has a dog ever followed you home?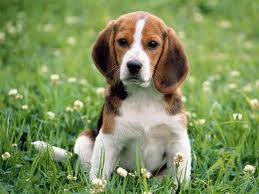 Australia
3 responses

• Philippines
14 Jan 12
I was also followed by a dog when I was walking in the road with my boyfriend. I don't know why the dog followed us. I know the dog though because it is owned by my auntie. I wasn't really that scared and I know the dog knows the way to home so I am not worried.

• Australia
14 Jan 12
ty for your reply my daughter she is 12 years old and it followed her and went to our house i had to take it in because something was wrong with his back legs.


• Philippines
23 Jan 12
I haven't experienced it yet, but I was so touched with your post, hopejordan. This poor dog followed your daughter because he's lost. I really pity the dog. I can still see him following your daughter.

I am hoping his real owners have already found him. If not, I hope those who will adopt the dog will really care for him. I love dogs that is why I always care for them. Whenever I hear sad stories about them, I also feel so sad. Sometimes, I cry. Does it sound silly? Yes. Maybe. But my care for dogs is indeed unconditional that I'm planning to put up a big dog's house. I'll rescue all dogs that need my help. How I wish I can easily accomplish my plan.