Grandma Remedies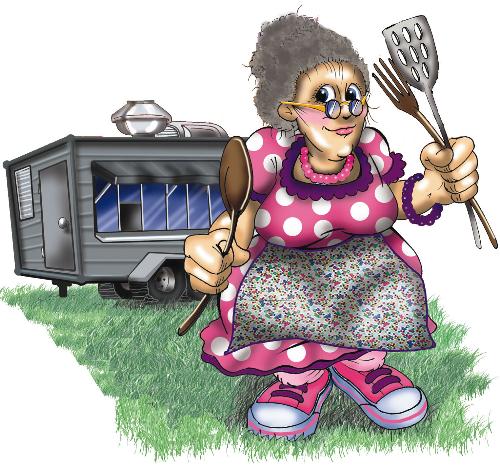 United Arab Emirates
January 15, 2012 8:33am CST
Since I was a kid my mother use to tell me certain remedies for my health, even beauty that were practiced in OLDEN AGES. I use to never believe them or think they would make a different. Until I tried something out... My mother use to tell me to make a paste of GRAM FLOUR and apply it on my face and body when I go for a shower. Scrub it and then wash it with cold water.. This remedy would help me clear my skin out from dirt, and will never let me have pimples, or dark skin or any allergy.. Recently when I started getting pimples, and my skin got itchy. I decided to follow this remedy.. within 2 days i saw the result, my skin became fresh and beautiful, my pimples started to dry out.. and now I feel like a new person! do you believe in old remedies given by your granny's? Please share with our family of lotters, so we can make our health better!
4 responses

• Netherlands
15 Jan 12
Interesting tip although I don't think I can buy gram flour in my country. I assume the gram flour is not causing allergies? But what if you already have allergies? Would love to try it but think it's not ment to be for me. And what is ment by: dark skin? Some people have a dark skin it should be that way. I don't think we have (old) family recipes like that except for the soda soup (using it as desinfection also after birth).

• United Arab Emirates
15 Jan 12
well no gram flour does not have any allergies, and its not only for dark skin. Though I am not dark skin but it can be used to make your skin fresh and healthy. My mother use to always use it when she was a kid, and even now. Its true my mother's skin is as fresh as a 10 year old. she never had pimples and her skin is not even wrinkly so ya its amazing :) I have another good remedy. Do you know Onion Seeds? Take just 7 of them, and have it in the morning with warm water after you brush your teeth. Its helps to circulate your blood and also make you loose weight! trust me I have done it and it has been miracle for me :)

• Singapore
16 Jan 12
Sorry that I am annoying since I desperately want to know what Onion Seeds are.. It seems the perfect solution for my fat little self. Thanks


• Singapore
16 Jan 12
Among my sisters I have the least pimples. After watching a show about tomatoes being good at detoxing the body, my sister says that maybe thats why my skin is clearest, I love tomatoes. Hmm I cant think of such grandma remedies like yours but I saw on TV that this girl apply egg white on her face. After it has dried, she would wash it off. She swears that it tightens up the skin. I have yet to try it though. Anything that is natural seems to be the best solution.

• United Arab Emirates
16 Jan 12
Well yes your right momo, anything that is natural is definitely good for health and body. God has given us everything in the products He has created himself but we just dont know about it. Well I have grandma remedies because my grandma got it from her mother... And then she passed it on to my mother and now me :) Before I use to not believe in it, but after i tried few of them out they really worked miracles for me.. Gram flour really helps you from not having wrinkles in old age.. And keeps your skin tight.. Because after you apply it and keep it for 5-10 minutes, it becomes hard.. This helps your skin alot, you should try it out.. U will love the fresh feeling! Also inside of an orange skin is very good for the skin!! It nourishes it :) Cheers!

• Singapore
17 Jan 12
I will definitely try these remedies. They are awesome. And what is more awesome? You giving me the BR. Thanks I love you for it!


• United Arab Emirates
16 Jan 12
Shib it always worked for my brother.. He has more pimples than I can ever imagine! I on the other hand dont have much! So he use to also apply it while taking shower... just leave it for 5 minz to dry and then wash it :) It cleans your skin from the inside, removing all the dirt.. Making it fresh and avoiding future pimples :D Best of luck! Let me know if u do try :) Cheers!

• Philippines
16 Jan 12
Our grannies have already tried and tested all those home remedies that they teach us , so i believe they are good. They will not hand them to us if they are not good. Right?

• United Arab Emirates
16 Jan 12
Yes true, but you know our generation believing in products made by branded companies.. :), its very rare for people to believe in what old people have to say! Well I do NOW! and I am so grateful to my cute grandma for all the amazing things she has taught my mother and mother has taught me! Thanks for ur response my friend!