I want to move to Alaska

United States
January 17, 2012 4:31pm CST
I guess like a lot of people I have gotten sucked in by all the shows taped in Alaska and I would love to move there. I've been thinking a lot about it and I know I've got a lot to do in order for me to make this dream come true. Would anyone else like to move to Alaska? Or maybe somewhere else?
9 responses

• United States
18 Jan 12
I don't know if Alaska is a place for me. First of all, I don't like super cold places, so Alaska might not be a suitable place for me. I heard people said there are at least 3 months without sun in Alaska, is that a truth. It sounds the end of the Earth for me if such phenomenon appears. I don't know if I would like to move there. I might want to travel and see it for myself first, then to determine.

• Greece
18 Jan 12
Oh!Too much cold in Alaska but there are beauties also here which i have seen in documentaries. Good for you to try to make your dream come true!I always wanted to move and live in UK London and i finally will be there next September. It feels good when your plans are going well. I wish you good luck and go pursue your dream

• United States
18 Jan 12
I'll pass on the moving to Alaska, I would like to visit there! But, live there, no thank you! ha ha ha I think I'll stay in the South, originally from Texas and living there now. However, I am thinking of moving, still in the South, but Tennessee is beautiful, and would put me halfway between my two daughters, so traveling to see either one would be more convenient. And I would only be 8 hours from the East Coast, which I love going to Virginia Beach area. I normally go out there at least once a year, to visit the area and see my oldest. Good luck on moving to Alaska, I've always figured that if you want something, you can make it happen, set your goals for that and work towards it.

• Guangzhou, China
18 Jan 12
Alaska is nice for me since there will not snow here. This is why I like the snow. It must be so beautiful in Alaska in my opinion. However, it is not an easy decision for me to live in Alaska because it is cold there. And I am afraid of the cold weather. I love China




• United States
18 Jan 12
It sure looks like beautiful country. My daughters best friend lived there for years..and she loved it. She only moved because her father passed away and so her sisters moved first....she followed. I think at my age I wouldn't care too much to move there.....if I was younger, it would be a beautful place to be.

• United States
17 Jan 12
I'd love to go to Alaska, but I don't know if I'd want to move there. I'd have to see after I got there. It's something that I've wanted to do most of my life and I don't watch TV, so it had no influence on that dream. I'd love to drive the Alcon highway with a camera and a laptop - or rather, I'd like for someone else to drive it while I took pictures and wrote!


• United States
17 Jan 12
A lot of people want to move to alaska. I would not like to live in alaska. I think it would be too cold. I have to admit that it would be beautiful. I hope that you are able to do everything that's needed so you can move there.

• United Kingdom
17 Jan 12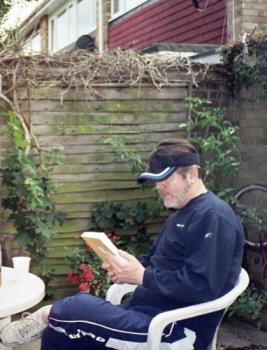 I'd like to visit Alaska, but not move there. It's one of the most enigmatic states of America, and I'd love to know what it's like, including its capital of Anchorage. But I'd not like to stay there permanently, because if I were to move anywhere permanently it would be to a warmer climate than that of my country, England. We tend to have warm springs and summers; and sometimes very hot summers. But our winters can be cold, and even very cold.

• Indonesia
17 Jan 12
i think alaska is not good place to live. it is very cool. but my reason is just for me and others may have different opinion. we do what we like and enjoy. just move there and find your life. actually i dont like live in big city or where too mny people. i like live in country area