Adsense Earnings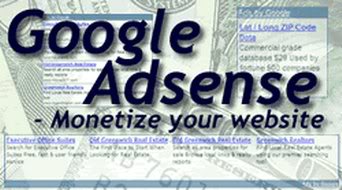 Philippines
January 18, 2012 1:20am CST
hi Mylotters, I had 3 blogs which had an adsense running on it, however last night I try to sneak on my account to see if how much I actually earn, I did't expect much for I know that I will just disappoint at ends knowing that visitors are rarely click on ads. But surprisingly it has an amount but the daily earnings of it are not consistent, I am afraid that my account will soon be fraud because of it, though I am hoping it wont happened. I had also a friend who hated so much adsense because without any means or notice as soon as she was close to payment her account was gone. I know that she is honest person and I can see that her blog has a lot of visitors in it. Do you know also someone that google just took the account without notice.
3 responses

• Hartford, Connecticut
18 Jan 12
I hope that doesn't happen to me.. I have 2 blogs I don't use much.. But Now that they let me monetize all my Youtube videos I am at least earning a few dollars a month.. I am only at $25, so it will still take a long time to get to $100.. but I will be really upset if they "get rid" of my account after all that time... just when I am close to pay out. I feel sorry for your friend.

• Australia
18 Jan 12
That's so sad!!! I would like to see your blog and maybe give you some tips. :) Feel free to add me. I know what it means to be near payout and then get rejected. Today I logged on and for some reason I found out that all my earnings have disappeared. :( I'm really said cause I was near payout.

•
18 Jan 12
you need to be patient and also learn how to increase you traffic for your site goggle and see the tips