callcenter agents,have you heard of the american bill trying to stop outsourcing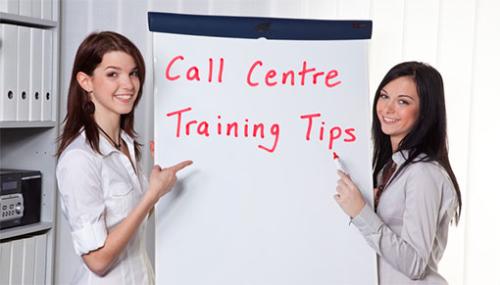 Philippines
January 18, 2012 6:46am CST
hello there call center agents recently i heard in the news that a bill was proposed to the senate about outsourcing. they are trying to avoid outsourcing or getting call center agents from other countries so that companies will get american employees which will give jobs to unemployed americans. we all know that Philippines and India have the biggest outsourcing industries in the world. how do you feel about this? I was a call center agent before and when i heard the news i thought of my friends who could possibly lose their jobs. but i also think that the bill is also for the good of it's people the americans so they can get jobs and improve their economy. how about you? are you affected? what do you think?
4 responses

• Canada
18 Jan 12
I have a very biased opinion about this, because I lost my job last year because my job was outsourced to Brazil. So, I'm all for it. I live in Canada, and we've lost a ton of IT jobs to India, China, Brazil, you name it. So, outsourcing can be good for the companies doing it, good for the countries getting the jobs, but, let's stop and think about the people who lose their jobs to it. Thousands, and thousands of jobs in North America are gone, and it's about time the politicians realized that it's harming the economy in a big way.

• United States
18 Jan 12
I agree with you BonBon. The problem is that it's gone too far and it really has hurt people over here. My daughter works at Wendy's and every few months or so, they hire a group of foreign people that come here on a visa that is paid for by our government. Our government pays Wendy's to hire these people temporarily. Each time, my daughter's hours get cut drastically and she has to train these people who get paid more than she does and with the language barrier, that's a difficult job. And it isn't just Wendy's that does this. Many do. Another thing our government does is to give out business loans to foreigners to come here and buy a small buisness at an extremely low interest rate. They will buy out a convenience store for example and get rid of the current workers and hire their own families. Im in the States but it sounds like we have a similar situation as you do.

• Canada
18 Jan 12
Yes, it's a very similar situation, and not a very good one. I figure it's going to backfire, when the people in these other countries realize that they're severely underpaid, and revolt. Companies like microsoft, IBM, Apple, etc., would be up the creek.

• United States
18 Jan 12
Yep, it's true. I was told that they get about 300.00 per month for a call center job overseas which is ridiculous. I'm sure to them, that seems like a lot but it's wrong. They are being taken advantage of and they don't realize it. I imagine they are afraid to demand more pay for fear of losing the jobs which they so need right now. If they are going to outsource then they should be made to pay at least minimum wage. As for the other situations where we give them loans to buy out our business's and pay corporations to hire them temporarily...I don't understand why our government does that. I am a citizen and even though I have decent credit, there is no way they would give me a loan at a 2% interest rate to buy a business. I'd be hard pressed to get a loan to buy a car even.


• United States
18 Jan 12
Hi Mavil, I don't think you people need to worry. I did hear something about this and recently there was another discussion about this same thing. I'm not sure just what the bill involves but I can't imagine that they are going to stop outsourcing all together. If they start offering these jobs to Americans again and they might then I would imagine it would be limited. They would have to pay so much more to American workers than they do to you people that it would end up costing the companies too much. What I heard is they are going to make some available to Americans so that if a caller reqests to speak to an American, there will be one available. I haven't read up on this so I'm not sure if that is true but it makes more sense than stopping all outsourcing.

• Philippines
19 Jan 12
hello there! don't worry i quit the job many months ago, i quit because of the straight night shifts that are unbearable. In the company that i worked for tier one is outsourced while tier 2 is in the US. i'm not so sure about the other companies. I just feel sad for the friends that i gained there, some worked for 6 or 7 years in straight night shifts just to get to where they are right now. But also understand that some people in the US or UK are losing their jobs because of outsourcing, I understand that now they are trying to get them back for their families and for their careers, i just hope that they try to allocate even ten percent of the call center jobs to outsourcing if possible. have a nice day

• United States
18 Jan 12
I support the idea. It is really frustrating when you have a problem and you have to talk to someone with a foreign accent. I respect people from other countries and I applaud their efforts to earn money. But the language difficulty is a real problem.

• Philippines
19 Jan 12
hello there! i definitely understand you, it's hard to communicate with someone with a different accent or with a different culture. companies here really make sure that they get people with neutral to american accents (strict companies). even cultures are different and situations. we also feel frustrated by the barriers. some companies teach the "culture" to new hires for two weeks which is not enough. again, i understand. you are a customer and you should be getting what you're paying for :) have a nice day

• Garden Grove, California
21 Jan 12
hi mavil so someone will lose jobs but we Americans

also lost jobs as the big companies became too stingy to pay Americans to work for them and outsourced it for peanuts. as for losing jobs I doubt that you got paid much for working call center so look for better jobs where you are, here we need to make jobs again, our economy is in the crapper.