Pulling off an all-nighter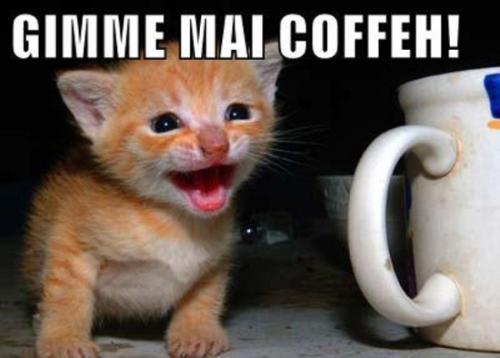 Philippines
January 20, 2012 3:02pm CST
Yes... I'm currently in my work place with my office mate, trying to finish up a deployment task for one of our sister companies. I came here at a usual time in the morning (8am) and it's 4:55am here and we're still not done :P We're currently pulling an all-nighter and we both wish that we can be done before 7am this morning. Hopefully the users won't find any bugs/problems in it :) I'm taking a short break that's why I'm on myLot. Lolz! Do you guys have any experience in pulling an all-nighter for work?
3 responses

• Philippines
23 Jan 12
Hi Kei! I've experienced exaggerated overtime at work, too.

The last one was not an all-nighter but I was able to go home only at 4 in the morning. We had a harvest the day before and we went with the association in selling the harvest at the port. Buyers however, came at 11 in the evening and everything was sold at past one in the morning. After that, we had coffee as we head home. And since it was in Quezon province, I was able to come home (Laguna) at 4 and still had to go to Manila by 5:30 for our Christmas party. I couldn't believe how I pulled it through.

The other one was last year, too in August during our exhibit. The mall closed at 9 and we finished cleaning and packing up at 11. We still had to go back to the office and we were only able to go home at past 12. I came home at 3. That was another overtime charged to experience.


• Philippines
26 Jan 12
That's really tiring! At least we don't have any "cleaning up" to do or we'll complain a whole lot. We seldom do overnights though (which is a good thing) and there's plenty of coffee to go around so we'll live =P

• Philippines
27 Jan 12
If there's no coffee, there's always coke.


•
20 Jan 12
I've only pulled an all-nighter at home, though it was for work. 36 hours, in fact, with conference calls all over the world at various times during that period. Ugh, it was rough... though since I was at home, I sat and played EverQuest non-stop the whole time! Most of my all-nighters since then have been at home, making sure my lady is alright. She had a period where she was very busy and the cat was ill: I stayed up all night to make sure the cat was alright, otherwise she'd wake my poor lady up at all hours, which was not good for her work schedule! I've also done a 140-hour week once, which was pretty insane. That was for a theatre-wide software release, similar to yours. By the Sunday afternoon, I actually reached a point where my brain couldn't think. My boss asked me a question and I just sat there, looking at her.

The release went well, though. Good luck with yours!


• Philippines
26 Jan 12
Lol! I can imagine you sitting across your boss' desk and staring at her. 140 hours a week no joke! It's amazing that you can actually pull it off. That's why graveyard shift is a no-no for me. My body clock would take a long time to adjust.

•
26 Jan 12
Thankfully it was only ONCE. I don't think anyone could do 140-hour weeks end-to-end or regularly!!

• Philippines
31 Jan 12
Ugh~ Just the thought of me makes me cringe. I wonder if that person will ever be normal if he/she does the 140-hour weeks regularly! Zombie-mode? Lolz!!!

• Bulgaria
20 Jan 12
Hi, Keihimekawa, I work in TV news department and I know what means to work a whole night. I didn't know the expression "all-nighter" though, it's funny :D Sometimes, when there are urgent events, we have to make news flashes even at night. As I need more money to survive, I have a spare job too. I do translations and subtitling working at home. When I run out of time with my schedule I pull again all-nighters. I get tired but I'm an owl and this is not too hard for me. But if I had to get up very early every day, this would kill me. Good luck in your task!

• Philippines
26 Jan 12
Thanks a lot for the reply. A friend of mine also work in the news field but she mostly do online article writing and some video coverage. She does complain that it's pretty stressful in that field. Good luck in your job too =)