I want to find a new job abroad! Any tips?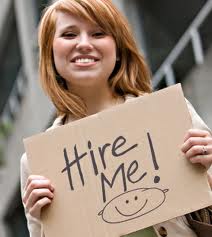 Greece
January 25, 2012 7:39am CST
Hi! I am currently working in a small office but I have decided that I want to get a new job in another country. The economic situation here is bad and the salaries are getting lower every month. I am looking for a job in Europe and I have realised that they are asking for so many things to send with your cv and the application process is so complicated! Have you ever had any similar experiences in job seeking? I would appreciate any tips on what should be included in an application to stand out from the hundrends of other cv's that the companies have received! Thanks :))
1 response

• Philippines
26 Jan 12
I did experience some complications when I was hunting for a job here in my country. Guess I was just lucky that good opportunities came my way without even making any sort of drastic moves. Of course, I made my curriculum vitae professional and have a concise and updated information. What I see in the news is that economy in Greece is really bad. Hope that your country recover immediately. Regarding your plan to go abroad to seek a greener pasture, what I suggest for now is for you to stay. I am not sure how much effort and patience you have already exerted staying in your current condition but I'll stick with my earlier suggestion. Have you tried starting your own business? Maybe this is the time for you to do so. Even in hard economic times, some businesses still thrives. If you are decided to go abroad, maybe a non EU country will fit you well. You seem to be good in the English language and you can definitely use that as a language tutor maybe in China or Korea? Wait, I think you can already do that online :)

• Greece
27 Jan 12
Thank you for your great advice! Yes, unfortunately the economy is really bad. Even though I work in an office, in my profession I am considered as self-employed and I pay a big part of my earnings in taxes and for insurance. Therefore, I can't support myself (rent, bills etc.) even if I actually have a job. Two of my friends and colleagues have opened their own businesses but they have more expenses than income and their only hope is the financial support and the benefits that they get from the country as new professionals. I have been in UK as a student for a year and I think it has more opportunities if you are qualified and willing to work hard. I am also thinking about UAE where they are constantly hiring professionals on the construction field. You think that I should stay here just to support the country? I'm afraid that it will need many years to recover from the crisis. I would like to stay but I am a new graduate without much experience, I have invested a lot on education and I really want to work on my field. Teaching might be a good solution for money but it's only temporary. I am sorry for the long response, I really appreciate your advice and your interesting suggestions! Maybe I am a bit pessimistic for the future of my country especially for the new generations that are now trying to start their carrers.

• Philippines
5 Feb 12
No need to apologize :) I should be the one apologizing because of my delayed response. If your bills are mounting and a higher salary or additional source of income is not possible at the moment, then you may try reducing your expenses like lessening your leisurely travel or have a movie date once a month instead of two, buy things that are in "SALE" etc. You know what, there was once a documentary here in our country that I've watched and it mentioned that sales report of beauty products are higher in rural areas or in the countryside where the average income of a person/family if I am not mistaken is less than USD5. The reason behind this is because females in that area do not want to have the feeling that they are poor so they just resort to making themselves beautiful than be miserable thinking of their respective economic conditions. They try to save so that they can buy their beauty products. What I am trying to point out here is, may be this will also work for you. Sell beauty products to those ladies that want to feel good about themselves. Food is also a product that will not lose any consumers. So may be you can start cooking pack lunch for your colleagues or for other office workers within your building or premises. Give your country another 6 months or a year?