I'm vain! And it's good to be one

Philippines
January 29, 2012 8:51am CST
This afternoon, I went to the salon to have a haircut. It always makes me smile whenever I see how vain people are in salons. People having their hair done, having their eyebrows threaded, their toenails polished and stuff. Then I noticed that while my stylist was snipping away with his scissors, I was staring at myself in the mirror admiring the way my hair's turning out. It struck me then that I was vain, too, and it's not bad since I really felt good about myself, which I believe we all should, right?
7 responses

• Pamplona, Spain
29 Jan 12
Hiya beamer, When just for once my Hair came out right without it flying away all over the place I took a Photo of it to prove that I can have manageable hair yes even me. I like to see the way my Hair looks when I have it cut. Don´t feel that I am vain really I like to look much better at the moment my Hair is way too long for my liking but the Hairdresser´s are miles away from here. Will have to sort that out soon or it will grow down to my feet. We all like to feel and look good so I see nothing wrong with that at all.




• Philippines
31 Jan 12
It does feel nice looking at yourself in the mirror and admiring what you see :) And yeah, that's also a reason why I look at how my hair is being cut and styled. I want to know if I can maintain the style the day after. Although I haven't been able to do so :(

• Pamplona, Spain
2 Feb 12
Hiya beamer, Can manage my Hair when its short for a while just when I have washed it and its almost dry. It is naturally wavy so its not too hard to manage at first and without using any Hair product to keep it in place for example Hair Gel is not a thing I am very fond of as it feels all yuk after you put it on although the effect is great at first. xxx





• United Kingdom
29 Jan 12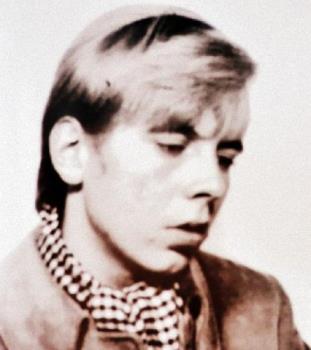 I don't see you as vain...you just like to look good; there is nothing wrong with that. It's good to care about one's appearance up to a degree. I was very vain as a young man, to the point of extremes, I used to walk around in a fog because I hated to wear glasses, and I used to add blond streaks or highlights to my natural medium brown hair, and wear very bright and striking items of clothing...I loved attracting atention to myself. These days, I'm not like that. I wear glasses; my hair is natural; I wear relatively sober clothes. But I still like to look good; and if I had more money, I'd spend more on clothes, and get my hair cut more often. Right now, it's pretty long, but I'd rather it be short. As I say...there's nothing wrong with wanting to look nice, clean, tidy, smart, nothing at all.

• Philippines
14 Mar 12
hi there, i don't think getting a haircut make one person vain unless he does many other things like what you have mentioned. my friend's older brother, i can say is vain. he does all that except for getting his eyebrows done. he also stays in the bathroom longer than us girls because he does more things. LOL. like soaking and using milk salts

and exfoliate. but yeah you are right, just as long as you feel gooooood about yourself


• Philippines
30 Jan 12
Vanity when in excess can be bad because the person will only think of nothing but himself. In other words, it is this vanity that makes a lot of people selfish. I know that I also have some amount of vanity, I like to look good too,but I know that the world does not only revolve around myself.

• Philippines
31 Jan 12
Anything excessive really isn't good. That's why I was a bit concerned if I am being vain about myself, and too much of it. But I guess I wans't that much vain and just wanted to look and feel good :) And I also think that each of us has some small amount of vanity in us.

• Daytona Beach, Florida
30 Jan 12
I don't disagree that it's nice to be vain, I personally am not that much. I think there is such a thing as being okay, and being overly so, a fine line seperating the two. Its true when you look good, you feel good. Nothing wrong with that. As long as you're healthy, and aren't doing it for the sake of apperances, then I say go for it, but on the reverse of that if you start spending money you don't have to stay vain, get some help please.

• Philippines
31 Jan 12
Yep, that's the negative side of vanity. The excess of it isn't good anymore. And I've noticed that too in some people. They would rather spend less on the basic necessity such as food, but they'll spend more for clothes and stuff just out of vanity sakes.


• Philippines
29 Jan 12
Absolutely! Vanity is not wrong. We just wanted to feel and look good. How we take care ourselves reflects on how we take care our loved ones. Vanity also boosts our self-confidence and self-esteem.