sight-seeing decision?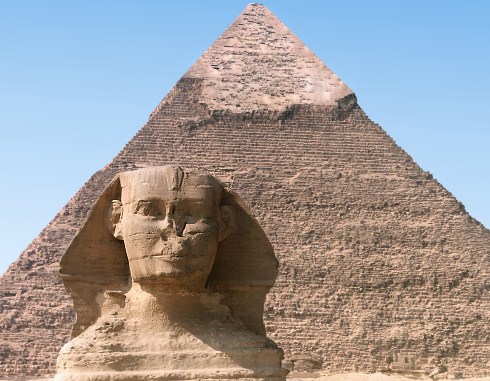 January 30, 2012 4:08am CST
I've always been obsessed with Egypt.. The pyramids, the Pharaohs, the Sphinx.. everything! and every school project or report I ever had to do, was always on Egypt. There is an Egyptian mummy at our local museum, and every time I'm there I'm utterly fascinated and cannot take my eyes off her!! This is my dream holiday destination.. however at nearly £900 per person to go to Egypt, I think it's something I'll have to dream about for a while yet if I ever want to get on holiday haha!! But it got me thinking about the wonders of the world, and how many people want to see different ones of them.. The Pyriamids, Colossus of Rhodes etc.. and then there are the non-natural wonders of the world, The Eiffel Tower, The statue of Liberty.. and how many people want to see these!! And I thought to myself, for me, sight seeing is a major part of my decision for a holiday destination. Don't get me wrong, I'm all for lying in the sun, but whats the point in travelling somewhere else, JUST for sun, when you could choose to go somewhere that you could see things you'd never see in your day to day life, and some people only dream about seeing! So for me.. the things I can see are a major factor! What do you think of this?
2 responses

•
30 Jan 12
I would suggest that you keep your dream alive and do not listen to others who have bad experiences. what we see and what we do is part of us and just because one person does not enjoy it does not mean you wont... as the saying goes - beauty in the eyes of the beholder :) can i just add you mention non-natural etc etc .. pyramids and colossus etc were all built by man so they are also non-natural. :) anyway like you i also look forward to visit Egypt and will make my own mind up :) i wish you well in your travels :)

•
30 Jan 12
when i say non-natural it was for lack of a better word lol! but i do get your point haha!! nothing ever stops me from doing something i want to do, but i actually enjoy people having negative opinions.. it spurs me on further!

•
31 Jan 12
well according to people i've asked, depending on where you are from and how long you stay obviously, it's around £800 per person for flights and accomodation for 7-10 nights.. i hope this is do-able for us both :)

•
1 Feb 12
Well you dream about Egypt and pyramids and I dream about Arctica in winter and Icebergs. I love low temperature, snow and ice. Sadly my fiance has different opinion ( How me managed to stay so long together I have no idea). I live in London so I have access to the British Museum where you can see great collection of Egyptian art. I hate hot places but I'm fascinated by other cultures and history. According to my second love winter. Not so long ago i created my profile on facebook and in information about me section you can see that I'm huge fan of Jason Statham and Greenland!

•
3 Feb 12
aww you have facebook too? you can add me if you want. i'll private mail you my name :) oh noo! i hate cold weather its awful! my boss is currently away akiing and i couldn't think of a worse holiday! don't get me wrong, i dont really like it when its too hot either, but i'd rather be too warm than too cold haha!