Can you read your significant others mind? I can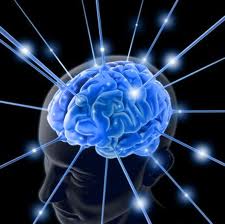 United States
February 9, 2012 8:13am CST
This morning like every morning I made my boyfriend a lunch to bring with him to work, sometimes he'll have a request but most of the time is ready and waiting for him by the time he gets out of the shower. Well this morning I made him 2 bologna sandwiches, and today he came into the kitchen (after it was already made and into his lunch box) says to me will you make me a bologna sandwich, I want two. I said its already done. then we both laughed because I knew what he wanted before he asked :) that wasn't the first time that happened. I guess after being with him for 6 years we know each other pretty well.
7 responses




• Philippines
9 Feb 12
i believe so.if you've been with someone that long,it's expected that you know them too well.and it's nice.i bet your bf is happy.

• United States
21 Feb 12
floridachick..it's so much fun when things like this happen..and brings you even closer together...I am happy for you!!


• United States
21 Feb 12
My husband and I have been like that since we first met. It's sort of weird, but fun. We have a standing joke when it happens - "Get outta my head!" followed by "But you want me there" and "Yes, I do."

• Canada
9 Feb 12
My guy and I met on line in 2004, met in person in 2007, and got married later in 2007. We do stuff like hat all the time. It totally amazes people how we can do that. The other day I was at the coffee shop, and thought to stop by the variety store next door, and get a pound of butter. Well, my cellphone rings, and Walker asks if I'd bring home a pound of butter (he does all the cooking, and so is in charge of our kitchen inventory). I already had the butter in the bag, when he called, and I was on my way home. LOL