Flower arrangement

Philippines
February 17, 2012 11:34pm CST
Do you appreciate flower arrangements? I think, to see flowers arranged makes my day better. It uplifts my spirit and makes my day alive. When I go to restaurants, private homes or hotels with arranged flowers, I always stop and take time to appreicate it. How about you?
7 responses


• Philippines
6 Aug 12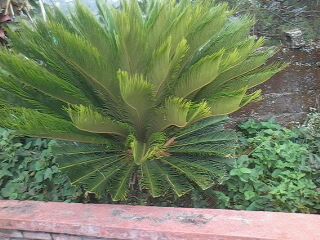 hello there, Flowers really make our day happy even if at times we are gloomy to start or day. You can have some flowers in your house if you wish too. Just buy some and make arrangement of your own or you can have bushy plants just like the photo below. it might not be a perfect arrangement but it is good to see them placed together

.

• Philippines
26 Feb 12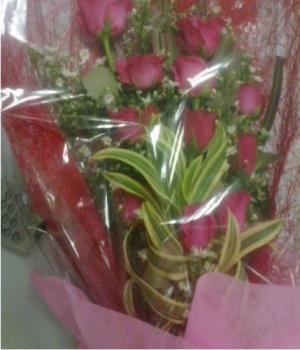 Flowers are woman's best friend. I myself do love flowers so I do plant flowering plants in my garden. I love to see floral arrangements as well and would love to receive bouquet of flowers during special occasion as well. I think there is something in flowers that make woman's heart glad. I just can't explain what it is.


• Philippines
29 Feb 12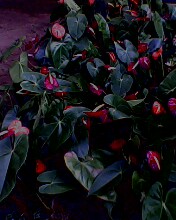 wow, what a beautiful bouquet! I like it. I have to agree with you, flowers are really women's thing! It seems, the day is complete and problems are lighter with them. I cannot also explain how the feeling is affected with those lovely flowers. a photo below is another group of lovley flowers.

• Indonesia
22 Feb 12
I don't understand how a good flower arrangement should be. But my wife enjoy flowers and flower arrangement much. So I'd like to know, even just the basic of how flower arrangement should do. Last Valentine, i give her one. And hope she love it


• Philippines
22 Feb 12
I also do not know much about flower arrangement. But I am always amazed if they are put together. It might be their colors that make the difference or the scent that comes from each. Sure, your wife loved the flowers you gave

Women have a soft heart with flowers.


• United States
18 Feb 12
I like flowers yes...but,the don't make me feel like this. I like seeing them in the summer time trimming someones home and I like to see them on the side of the roads in the area where adrian lives and around city hall too.


• Philippines
19 Feb 12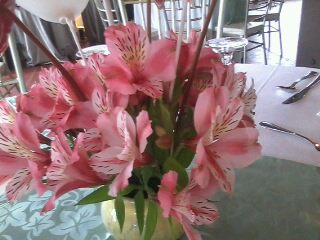 yeah, flowers really symbolizes love and almost anything good. I too remember when I was given single Rose flower by someone special in my highscool days. However, that single flower was stolen from her mom's garden I discovered later. That was many years ago


• Philippines
6 Aug 12
Yes, I love flowers. Me and my wife have a small flower garden in front of our house. She goes to flower arrangement lessons whenever she gets the opportunity.

• Pasay, Philippines
6 Mar 12
I appreciate flower arrangements even though I am not into flowers. Though my dad is wishing to have his own business of flower arrangement. That is kinda cool though I can't still imagine the idea that he can be business minded.