Attitudes toward those overweight

United States
10 responses

• Boise, Idaho
20 Feb 12
People look at someone over weight and they don't think maybe this person is struggling with thyroid problems or something. They just see an overweight person. Unles they are having the same struggle it is difficult to see it from the other person's standpoint.

• United States
20 Feb 12
celticeagle..I wonder if all the programs have changed any attitudes..TV programs like Biggest Loser, etc...I am always inspired by the participants..I sometimes struggle with 5 to 10 pounds after holidays and in some cases, these guys lose over 100 pounds


• Boise, Idaho
20 Feb 12
I am sure that the people who do watch this show are helped or atleast see it differently.


• United States
6 Mar 12
I don't know if the stigma against overweight people has lessened. I am a heavy guy myself, almost double what my 'ideal' weight should be. The problem I have with the 'ideal' weight is that not everyone has the same type of structure. Just because you might be statistically the 'ideal' weight, the question is, are you healthy? Someone could be the 'correct' weight for their size, but might have a lot of fat on them, but they fit into the clothes at some trendy clothing store. Conversely, there is a person who may be overweight, but could be because they have a lot of muscle mass, since muscle weighs more than fat. People may be overweight for all kinds of reasons. I had went through several stressful periods in a short period of time, and that stress can do a number to your body. I believe our society itself is making life more difficult, as it gives no time for one to take care of themselves. While I applaud those who have maintained a healthier lifestyle, there are those who can be completely unsympathetic and condescending towards others, especially those who have been on both sides. There was a personal trainer on the news once who had let himself go to put himself in the shoes of those who were struggling with their weight. I thought it was a bit extreme, but at least he was willing to go there to put himself in that perspective.

• United States
9 Mar 12
agent807..You are so coorect..and I think for men especially they can build more muscle and still be fit and yet according to the charts, they are overweight. It is just mean to be condesending to others no matter what their challenges...We all have our personal stuggles with something and we all need to support each other..

• United States
10 Mar 12
I never understood why people have to be so mean and condescending to one another. It takes just as much effort to be nice, and supportive as it does to be mean, and hurtful. I know there are the people that are just blunt, but at least they care. This goes along with any subject. I guess some people just get a kick out of ridiculing and criticizing others

• Southend-On-Sea, England
13 Jul 12
I suppose it depends on what country you live in. Here in the UK I notice that obesity has increased several-fold over the past decade or so, but society's attitudes are still very negative towards overweight people.

• Philippines
24 Feb 12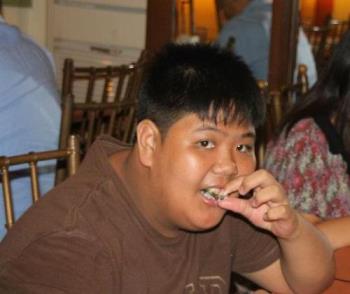 I don't really know if the stigma against them has lessened. But I must say people should rather be compassionate with them. Being overweight has lots of causes. It varies from person to person. There are those who are overweight because they have no self-control and so if they grow too heavy it is (whether they admit it or not) their choice. However there are those who turn obese due to some malfunctioning of related glands or genetic reason and many more underlying reasons beyond their human control. So it is hard to judge the overweight people. It is better to just help them the best way we could if we have the means so that they could manage their weight.


• United States
9 Mar 12
salonga..I agree with you. I find it very mean and cruel when people make comments about the overweight. I think people need to have more sympathy with those who struggle no matter what their addiction.. They need to remind themselves.."there but for the grace of God, go I"

• Nelson Bay, Australia
21 Feb 12
I don't think the stigma has lessened, as I think more people are aware of the difficulties that being overweight can have on health. I am slightly overweight myself and I think I am now more conscious of doing exercise regularly, even if it is just walking some distance.

• United States
20 Feb 12
I guess alot of the people who are gaining weight are trying to keep it under control. Lord knows there are certainly enough diet programs showing up on tv where you can order your food to be sent straight to your home. I have gained a couple more pounds everytime I have a new appointment at the VA hospital. It just upsets me everytime I see the scales. My daughter will say, 'but momma, you have on your coat,', but things is the last time it went up I had on my coat also. I have to do something, but I am the only one who can. I don't want to end up like my mom. She is 5'9 and weighs 225 pounds and fights the weight constantly.

• United States
21 Feb 12
chrystaltears..Well for sure it is a multi-billion... maybe trilion dollar business..I have tried quite a few of them and they all work

...as long as one follows the diet.. It's the going off the diet that gets us in trouble. I do a modified version of La combination of guidelines from Lindora and Weight Watchers now...with a little cheating now and then

When I gain a few pounds, I get more strict for awhile...

• United States
20 Feb 12
I do think this is becoming less and less, however I still think it's got a long way to go. Being such visual creatures I don' know what it will take for all of us to look for the person inside regardless of the exterior body.

• United States
20 Feb 12
savypat ..I agree we do have a way to go. I am also glad they make better clothes ...fashion wise for the overweight so they can feel beter while losing weight or at least wear fashion while overweight instead of the matronly looking clothes they used to have.

• China
20 Feb 12
Overwighting might lead to high blood presure, and other unfitness. I had the experience myself, and besides, personally I didn't feel confident if overweighted.

• Nelson Bay, Australia
20 Feb 12
I don't think the stigma has lessened, as people these days are more conscious of the problems that increased weight can bring. Something similar to smoking!

• Australia
20 Feb 12
Yes the stigma has absolutley lessened! I have always been skinny if anything I struggle to gain weight, I have noticed that people are looking down on me more now as if I have a disorder of some sort. So really I would even say that society is not just more accepting of those who are overweight but are even now looking at it as more of the norm!

• United States
20 Feb 12
ekt1609 ..First..welcome to myLot..this is a terrific site

I think many forget those who are thin are also criticized. I am sorry to hear your struggle..I do not have either extremes, so I don't know how it feels. I think it's wrong..we all want acceptance and understanding and it's just sad we can't support each other more.

Everyone has some challenges in life..we need to just support each other.