african violet plant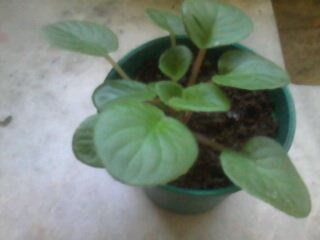 Philippines
6 responses

• Philippines
22 Feb 12
I remember my grandma who loves these plants. Yes these plants need extra care, it's kind of sensitive. but once you've grown these plants, you will be satisfied with the outcome. These plants grow flowers everyday and comes with different colors too. I love the red and yellow ones, although it is called african violet, it doesn't come with violet flowers alone.

• Philippines
22 Feb 12
When I started planting them, I was also expecting that their flowers are all violet. However, I came to know that this flower comes in different colors. I also like the yellow very much and also the light pink with double petals. But I do not have those colors now.


• Marikina, Philippines
11 Oct 13
hi jaiho2009. do u still have this african violets with you... where r u, am from antipolo city, can i buy leaves of ur grandma's african violets. tnx

• India
20 Feb 12
I like gardening and I have done it earlier. A variety of plants and a nice collection of differnet roses and all other kind of rare species of plants also. But now, as I moved to city and living on the higher floors of the building, I am so unhappy that I couldn't do it any more. Still, with the limited place that I have on the windows and inside the room, I have done as much as I can. Also, there is a one small african violet plant flowring up, which is given by one of my friend as a gift. Thank-s

• India
21 Feb 12
Hi, You are correct. Really it is a disadvantage though we have a huge garden and maintaining properly surrounded to the building. But to have few plants and flowers around our own house is different and with the limited space and source I am doing my best. Only thing, we need the honest desire for it. Thanks for your comments. Regards


• Philippines
22 Feb 12
I always use the stem when I propagate. I did not know you can do it with seeds. Now that I know, I will try to find seeds here in my city if there are. What I saw in the botanical garden in our city is by stem just the same. I just hope, they have seeds so that I will try also.


• Malaysia
21 Feb 12
Hi Irene, indeed this plant is very lovely when it started to bloom. Only you must take good care of the soil, make sure it is not too wet or too dry. My sister had planted one before but it is gone soon after it started to bloom. It is because she neglected this plant, as she was too busy with her exam. Do post the picture here, when your plant start to bloom.

• Philippines
22 Feb 12
Yes, you are right that African violets are lovely to see when they bloom. I had one plant that bloomed and it always great me good in the morning with their flowers. and yes, if these plants are not taken cared of, they will wilt. Just like humans, they also need care!

I will post some more photos if they bloom.

• Philippines
20 Feb 12
I am really not into gardening because I don't have the talent for it. But I do appreciate people who do it and I love flowers. I've seen some violets before (I don't know what type they are) and I like them. They have these bright colors and it is pleasant to look at them. If your African violets bloom, please upload a picture on them. It would be nice to see them.

• Marikina, Philippines
10 Oct 13
hi irene, may i ask where did you bought your african violets am from antipolo city philippines, tnx