Ate lot of peanuts. Feeling vomitting sensation and nausea. Home remedy please?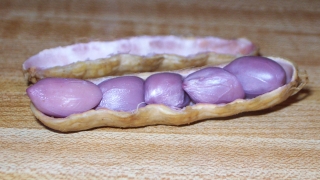 India
February 29, 2012 8:38am CST
An old lady started bringing fried peanuts (groundnuts) and forced me to buy. Since I too like them, I started eating everyday from two months. May be it did not suit my health and one day I vomitted for six times and ever since the nausea feeling is not going

. I stopped eating it but still the feeling has not gone. Can you please suggest any home remedy or ayurveda treatment for that? Thanks a lot in advance.
3 responses

• India
29 Feb 12
Buchi

you know I and my wife kalyani both have diabetes, we don't eat rice, sweets any more, just wheat dalia, chapati, very less spices, the groundnut have oils, that might have caused indigestion.

Always keep Santhkripa Churna, from Asharam Babu shop, costs just 20.00 for 250 gms, take 2 spoonfuls with warm water 2/3 times tell me. You have my email id.

• India
21 Apr 12
Professorji, What is Asharam Babu Shop? Please tell me about Santhkripa churna when you can. Thanks in advance.


• Anantapur, India
1 Mar 12
hi buchi_bulla, nothing to worry, do you know about Eno fruit salt, that is sold in medical shop, you can drink that powder with a glass of water, all your troubles vomiting nausea everything will go, drink the water immediately after pouring the powder in the water, no need to stir, if you delay in drinking the power of the Eno and nothing will be use

• India
21 Apr 12
I know Eno powder. I thought it is for indigestion. But this groundnut will cause pitham. Anyway thanks for the suggestion.

• India
29 Feb 12
I know you are diabetic, but once in a while it is ok. One of my aunt has succeeded in drastically reducing her sugar levels by replacing rice completely with wheat and she even eats steamed wheat! Black grapes, and daily four soaked badams. The other alternatives are lavangai, and copper coins (wash these well though). :)