If your husband wanted a catgirl as a pet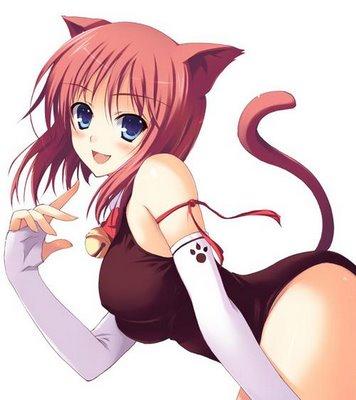 Calgary, Alberta
March 1, 2012 12:28am CST
This topic is for humor purposes and its not supposed to be taken seriously, I just notice we are bombarded with serious topic. If you think a "what if topic" is stupid this thread is not for you.
Hello ladies of Mylot, I created a special topic just for you...LOL Catgirls are popular creatures that only exist in Japanese anime, they were attractive sexy women with cat ears and tails. so yeah they were half human and half cat but looks more human. Though they look like women with cat parts they act more like cats than humans and they were usually very childish and dumb. if catgirls exist and your husband purchased one as a pet, Would you let him keep her or would you demand him to bring her back to the pet shop. Would you be comfortable with the idea of your husband snuggling and petting his pet catgirl? Would you trust your husband, if he said that his intention of having a pet catgirl have no malice? if your husband wants a catgirl as a pet would you let him buy one or not? ----- If you are a Guy, your situation will be different, Your wife want to purchase the werewolf guy from twilight as her pet.

2 responses


• Calgary, Alberta
1 Mar 12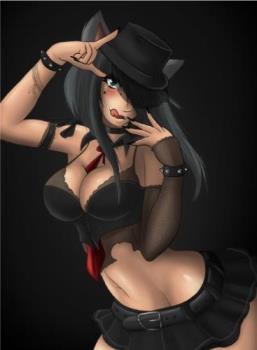 what is it with catgirls that you will never allow your husband to have one as a pet.

I mean they were very innocent and naive....though yeah they look sexy though despite of falling in the "monster" category. so You wont mind wearing fake cat ears just to make sure he wont buy one? If they exist in real life, can you imagine how weird it is if theyw eresold in pet stores. If you have a teenage son and he said that he wanted one as a pet, would you let him?


• Philippines
1 Mar 12
hmmmm, because she might get all my husband's attention! haha

you know, I'm kinda a jealous type! hehe why not, as long as I didn't wear it all day and night...hehe for sure if they exist in real life you will be the first one to buy... If they ere sold in stores, will they be put on cages? have you seen "felina" in abc5? haha she's a filipina cat girl.

mmmm, i don't know if I will allow him, but I guess that will be better for my teenage son to have a cat girl as a pet instead of a werewolf guy!


• Calgary, Alberta
1 Mar 12
Really there is already a catgirl in Philippine Television? I'll try to find it. I can understand how awkward for a woman seeing a catgirl sleeping on her husband's lap or licking his face. speaking of werewolves, because of twilight's popularity, I can imagine an army of teenage girls falling in line at the pet stores to have one as a pet. They will not allow how him to wear a shirt. Back to the catgirl topic,How disturbing would it be for a mother to see his teenage son staying on his room, locking its door together with his pet cat girl.


• United States
11 Mar 12
I was thinking the same thing as Ckyera. If he wanted a cat girl I would be his catgirl. he doesn't need to go out and get one as a "pet" I've seen enough catgirl anime to know the cat girl falls in love with her "master" or whatever. Escaflowne being one of them.

• Calgary, Alberta
11 Mar 12
yeah a lot of them indeed like their masters in a romantic way but some ofn them have no malice and were very innocent but their dumbness can easily be taken advantage of. a real woman indeed can wear cat ears head bands and a fake tail to be a "cat girl" LOL A mermaid in aquarium might be a safer pet in a wife's perspective cos they dont have a vajayjay. since their lower body is a fish,


catgirls on the other had have all of the womanly parts complete.

• Calgary, Alberta
20 May 12
if your husband wanted a mermaid in an aquarium, would you prefer that? Its a gigantic Fish tank with soundproof glass, so the mermaid wont be able to use her singing voice to seduce him.