Accents.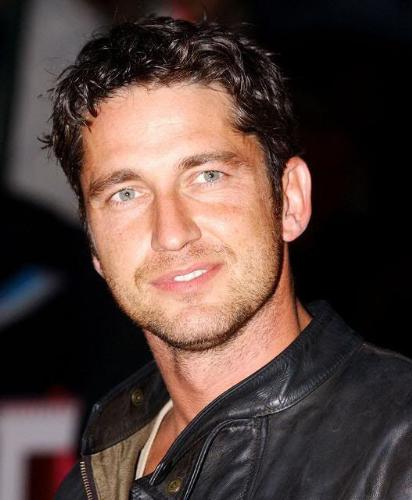 Ireland
March 3, 2012 11:16am CST
Hi everyone, Am just watching a program on TV called 'Take Me Out Ireland', an Irish dating TV show. What prompted this discussion is that there was a guy on there from Cork, now I don't find the Cork accent at all attractive! Sorry if that makes me sound shallow, I'm just being honest! Got me thinking: I just love the Scottish accent, second to that is the Liverpool (UK) accent. I just go all soft and gooey inside Lol! Gerard Butler springs to mind (300, P.S. I Love You and The Ugly Truth). Now in P.S. I Love You he had the most atrocious Irish accent ever....but I'd forgive him! What accent(s) make you go weak at the knees? IrishGal77 :)
7 responses

• Carlisle, England
4 Mar 12
Mmm, let's see. I love the Mancunian accent and I go weak at the knees whenever the likes of Karl Pilkington or Noel "God" Gallagher are on telly...which isn't enough in my opinion!

I quite like posh boy accents as well but not tooo plummy lol. Prince Harry springs to mind. Now, when HE gets married loads of girls (including me) will cry. Oh, and I could listen to Martin O'Neil (Sunderland's Irish manager) all day and er..all night!


• Ireland
4 Mar 12
Hi Janey, Thanks for responding. Is Mancunian Manchester? Would that be the same as that comedian, Jason Manford? 'Cos I like his accent alright! Agree with you on Prince Harry but not fond of him looks-wise but each to their own, eh?! I do remember you foaming at the mouth about Martin O'Neil years back...you're not still after him are ya?!!!! IrishGal77 :)

• Ireland
4 Mar 12
Thanks for clarifying, had never heard of the terminology but partly guessed that's what it was 'cos I'm SO clever like that, Lol! Janey you are terrible and leading me astray I might add! ;)

• Carlisle, England
4 Mar 12
LOL! You'll be watching Martin O'Neil on YouTube next..I'm SURE he's on there somewhere!




• Ireland
4 Mar 12
Hi sishy7, Thanks for responding. Yes that's so true, there are many different wonderful accents the world over. IrishGal77 :)

• Indonesia
4 Mar 12
Hii IrishGal77... Well sometimes or even it is always weird hearing foreign people speak in our language. They sounds silly or funny, sometimes it is difficult to understand them. But they always try their best

. It is different when someone speaks in his mother tongue but still sounds weird, we'll feel like 'awwweeee'.

• Ireland
4 Mar 12
Hi zaahro, Thanks for responding. I was more referring to accents whether they be regional in one particular country or around the world as a whole as opposed to languages but I am fine with discussing languages with you :) It is good that people who visit Indonesia make an effort to speak your language, as weird/funny it may be. It's just the same all around the world when people go on holidays, business etc. Of course being multi-lingual helps a lot but isn't always possible. Either way, it is good that you understand that even though people visiting may not speak your language 100% correctly, at least you appreciate their efforts. IrishGal77 :)

• Canada
4 Mar 12
I would have to say that I like most accents just the fact that there is an accent just sounds so nice. I have many friends with accents mostly from ireland and scotland and I find when I am around them for long periods some of my words start sounding like theirs with an accent. Of course it doesn't stay long but for the short time its there I love it.

• Ireland
4 Mar 12
Hi Glitznglitter, Thanks for responding. I know what you mean by being around people with a strong accent it's easy for it to 'rub' off on you. I used to find the same when I lived in the UK. I never totally lost my Irish accent but when I'd come off the phone from family I'd still be rabbiting on in my own 'lingo', which is quite funny when you're married to someone whose first language is not English let me tell you! IrishGal77 :)

• United Kingdom
4 Mar 12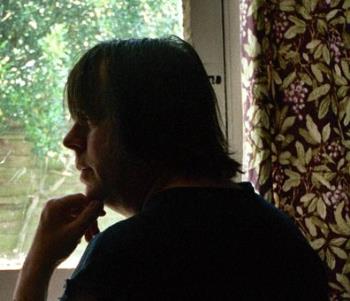 I like many accents, but - restricting myself to spoken English - one I especially like close to home is the Welsh. In international terms, among accents I like are those from the American South; and the Australian accent. I also like West Indian accents. Like you I like the Liverpool accent, and being from London...the classic cockney of course. But really I like most accents...perhaps because I don't really have one...mine's a standard English accent, with a hint of London. It's good if you're an actor - as I once was and suppose still am to some extent - because it means you can graft accents on no problem.

• Ireland
4 Mar 12
Hi CarlHalling, Thanks for responding. I too like the Welsh accent, it's so distinct. The Welsh language is a whole other story for me though :) I'm sure that not having a particular accent was of benefit to you throughout your acting career. IrishGal77 :)

• Netherlands
3 Mar 12
I love the irish and scottish language too :-D At this moment Irish people have a very bad name in my country. Large groups are over here living in trailers, threatening the owners (mostly old ones) of campings, not paying, offering help/renovations etc to old people and single women. If you don't agree they do show up, start breaking down your stuff, charge you a lot of money and threaten you and robb you. No respect for that and even less respect for our police/government who is not doing anything to these kind of scammers!

• Ireland
3 Mar 12
Hi WakeUpKitty, Gee that's terrible to hear, that's no way for anyone to behave. That's a major thumbs down from me. IrishGal77 :)

• United States
3 Mar 12
Australian does it for me for some odd reason, though I do like the Uk British accents as well. I have a "knee weakening" love for Southern US accents too.

• Ireland
3 Mar 12
Hi SomeCowgirl, Thanks for responding. I like the Australian accent too, was watching a soap earlier called Home And Away and also thinking how good looking all the cast are! There are so many regional accents in the UK, do you have a particular favourite? I'm not really familiar with the variety of US accents. If someone were to mention a particular TV program I'd probably get it alright! IrishGal77 :)