Just played hoops today and my lungs feel great...

Philippines
March 5, 2012 8:00pm CST
Hi there everyone, I am feeling wonderful today i played basketball today and it was fantastic i even get to shoot the winning shot, the score was 60-58. It was a close one since the other team was also good. I loved it because i wasn't huffing and puffing and all worn out like I used too and I keep on asking the ball as if in my head i was the star player though i think i scored most of the points and have gotten half a dozen blocks but hey enough of the bragging. Anyway my workouts are really paying off, im still a bit slow and sluggish but in time I hope i can get back into form like I was back in Senior high when i was a player. How bout you guys any results on your workouts that have blown your mind away?
6 responses

• Philippines
6 Mar 12
Speaking of workouts, I think I should also start working out today to get my lungs and body accustomed. It's been months since I have last played and I haven't had any workouts as well, so I think now would be a good day to start because I believe my friends and I will be playing basketball again soon.

• United States
7 Mar 12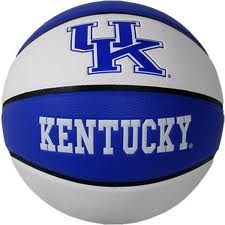 the last time i really played basketball, was about a year ago, reading your post ,makes me want to go shoot now, lol i played with my neice and nephew and after that i took a little kid and his sister whom had lost there mother and i played just shooting the ball and teaching him how he loved it.. but his dad was sick with sugar and would not get involved in putting him on a team.. it was sad but the sad thing is now his dad has passed away as well they are staying with there grandparents.. i might go when the weather gets better and shoot some more hoops with him.. he was really good..and i am a pretty good teacher, i still have lots of tricks up my sleeve and can still hit the 3 point far away shots after all these years. basketball is so refreshing. and such good exercize for the body as well i love it.. have fun..


• Philippines
8 Mar 12
Hi there archaiwy, Well you said it, i try to do more, i do a little yoga before i pump iron then move on to bur-pees and then i just recently added playing my favorite sport which is basketball, by December our family clan will have a best of 3 basketball game that would mix the old and the young with professional rules and referees plus a trophy and mvp trophy, so im really gunning to be in the best physical and mental state before that day comes. My father was the best basketball player in the clan and i want that championship and MVP title.

• Philippines
6 Mar 12
I loved dancing and it is my passion and profession too, I've do this as my exercise. I have fun with the different moves as well as the fats that melts

into my body. Even I'm still a home mom I can manage to dance on my own, I just put on some music that make me dance. Specially in the morning while cleaning also my hips are moving.


• Philippines
6 Mar 12
Hi there lynbobbsy, I hate to say this cause it might sound akward and malicious but i wish i could watch those hips move, im not a maniac like some guys but i really am impressed with women who can move there hips in dancing on a proper way of dance sorry i hope i dont offend you... =

• United States
6 Mar 12
Hi deodavid. I am aged compared to you, and I can't do all the things I used to do to kee3p in shape. My body won't let me. But I have been trying to walk around and follow my nephew while he rides his little jeep at one and two miles per hour. I don't really have to keep up, cause he goes down paths that circle and I can see him on the other side of the farm equipment and stuff. I am hoping some of this walking and my salads I am trying to stay in the habit of eating, and oh yes my cheerios and oatmeal for breakfast and grapes for desert will help me to get back to better shape. I hope you keep it up and stay in good shape.

• Philippines
8 Mar 12
Hi there crystal tears, Small steps come a long way it took me about a month before i can really get on my jogging shoes, m lungs hurt and m chest was throbbing when i started m journey to getting in shape im still under obese category for being at 189lbs, but im hoping i can get to 170's this month, Hopeful not forceful small victories ever day is what drives me, lets get healthy crystal.

• Indonesia
6 Mar 12
Hi, deodavid, watch out if you never played before. Playing basket ball is one of the toughest. If you never played, it would cause you some injuries. You are lucky you are still young. Some people over 45 years of age should be careful in starting a new sport. If you are a regular player, that's fine, bro. Carry on.

• Philippines
6 Mar 12
Hi thgere bro, I used to be a team B basketball player in my highscholol and ive always been known to play with the big boys or those guys that have the attitude of no blood no fpul types so dont worry and this time i did 30 minutes of yoga so i am fully stretched.

• Indonesia
7 Mar 12
Wow, that's great bro. Nice to hear you like sports as well.