Flowers are sold with high price on Women's Day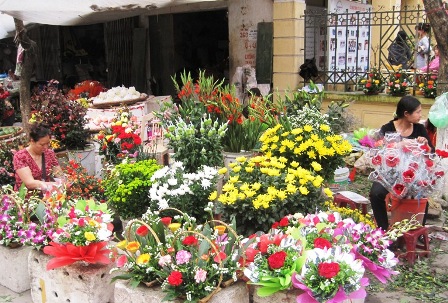 Vietnam
March 8, 2012 1:08am CST
Flowers are sold everyday. But on Women's Day, there are many kinds of flowers are sold at anywhere: on passengers, flower shop, in front of the doors etc... The price is very high. I can buy one flower with 0.5 USD on normal days. But now, I must pay from 3usd to 15usd for ones! Price of strange flowers are very high, too. We must pay 20usd to 50usd per ones. I was not interested in the price of flowers before. But now, I think they're too expensive. So, I said my husband that he shouldn't buy flowers for me. He can buy an other gift and we'll go out for a big dinner :0
2 responses

• United States
8 Mar 12
I think that's a great idea. Flowers never last that long anyway. Unless you dry them and if your not careful drying them, they fall apart anyway. You are liable to have more memories from a meal. Best Wishes!

• Vietnam
10 Mar 12
We also had a lot of pleasant memories when you eat together, then go walk around. Love can flourish without flowers, right?

• India
8 Mar 12
yes i agree with you. normal days flower price will be like 0.5 USD and not only on women's day all special occasions we can find flower price are in hike like valentine's day, festival timings. so, nowadays all people prefer to go only by giving greetings, going for shopping, temple etc., but, they are not giving importance to flowers.

• Vietnam
10 Mar 12
Flowers are indispensable on special holidays, so many people still buy despite its very high price. But for me, price is really high and I feel that money to buy them for the occasion.