Wow! Cabbage can cure alcohol addiction!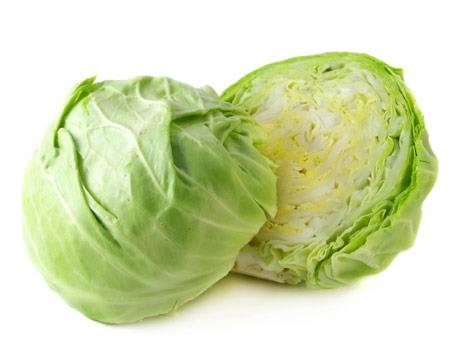 Davao, Philippines
March 17, 2012 10:49am CST
Everybody already must know cabbage, right? If you don't, well the image is there below and say hello!

I never knew that cabbage can cure alcohol addiction. I know that cabbage are used to help with hangovers. But a spoonful of it's juice every hour can actually cure alcohol addiction...as well as warts. Oh, and then there's this information that cabbage is good for obesity--eaten raw, considering that it's a good and natural laxative. Hope this helps. Happy MyLotting!
9 responses

• Philippines
17 Mar 12
Where did you get that information SinfulRose Some say over consumption of cabbage especially when eaten raw can cause goiter Here cabbage are everywhere but most of us do not eat them We have our own saluyot a good and natural laxative English term for saluyot I think is jute leaves you will notice that when you slice its leaves it oozes a very slimy juice It will be more than enough to soften your stool and prevent you from getting fissured down there and for hangovers especially when you re queasy why dont you just have a nice soup

• Davao, Philippines
17 Mar 12
Sabado_dc, don't you eat guso and lato? Or any seaweed? Those are good sources of calcium, potassium and phosphorus to prevent goiter. And by the way, read the discussion details. I've already placed there my reference. I don't think there is an over consumption of cabbage only an imbalanced eating lifestyle or diet. One needs to have a balanced diet so as not to get sick easily of certain diseases. See your nutritionists to help you along the way. Where did you hear such an information that over consumption of cabbage causes goiter?

• Davao, Philippines
17 Mar 12
Reference: Amazing Healing Plants by J C Kurian Sorry about that. I totally forgot to place the most important reference!


• Davao, Philippines
17 Mar 12
Why do I forget? Iodine is good for goiter. And seaweeds are very good sources of them. urgh!



• Philippines
17 Mar 12
Thats a good information from u to all our mylotters...pls. spread this info............

• Vienna, Austria
18 Mar 12
hi sinful rose! wow! now i know i can recomend this to my brother who always drank and share it also to my friends and co student nurse thank you for your information

• Philippines
18 Mar 12
oh thank you for this information. do you have any link of where you got this information? and well it is a gas-forming vegetable too hehehe you eat a lot and you expect you will be farting a lot all day hehehe


• Davao, Philippines
18 Mar 12
I don't have a link for this, Cherish14. I got this information from a book. If you look around you can see I've provided my reference already. But here goes: Amazing Healing Plants by J C Kurian.

• Malaysia
17 Mar 12
Eating raw cabbage to cure obesity! What good news! I am a bit overweight and that piece of information is what I am after. After reading your post, I did a research in the Net and what I read were just goodies: low calorie food, cholesterol-lowering, anti-cancer, etc. I will start to eat more from tomorrow. My wife does not like cabbage but I will convince her that my well-being is on stage. Something must be done or else. Thanks for the info, BeneficialRose :)

• Davao, Philippines
17 Mar 12
Any green leafy vegetables are rich in fiber and nutrients that your body needs. It's the food for diet(the losing weight) and the Balance diet.


• United States
16 Feb 16
This is interesting, but I'd like to see some research that supports this.


• Philippines
18 Mar 12
Thanks for that info.Now I have more reasons to eat my veggies. :l