i have my Hermes.....:-)

Indonesia
March 19, 2012 12:07am CST
It is a wallet..Though it is not the original one but first quality if hermes..i am so satisfied. I didnt buy this wallet..my sister gave it to me. As u know that my sister is really fond in bag and wallet so she gave one of her collections to me. Do u have a branded things which given 2 u?
2 responses

• Lima, Peru
19 Mar 12
Well, you've a very kind sister who gives nice gifts to you. The wallet looks very good on the photo. I guess you're very proud with your brand new wallet and perhaps expending a lot of money, but I hope not your whole money. I recently got a new tshirt as a present and I like it.

• United States
19 Mar 12
That's such a nice thing for your sister to do. My sister and I despise each other xD But it's okay, I know we love each other in the inside. I really love expensive but simple things with Brand names for some reason. Even though it's just a Brand and doesn't guarantee good quality, most of the expensive Brand names really are good quality and look sophisticated

• Indonesia
19 Mar 12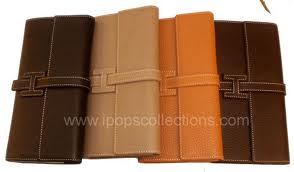 oh..i hope you and your sister can make a good bond in the future.. actually i don't really care about brand as long as i love the model of the wallet. my sister is the one who loves those branded bags and wallet. i learn a lot from her about brands..here is the picture.. i have the light brown one.