I bought my Softbank 740sc in Philippines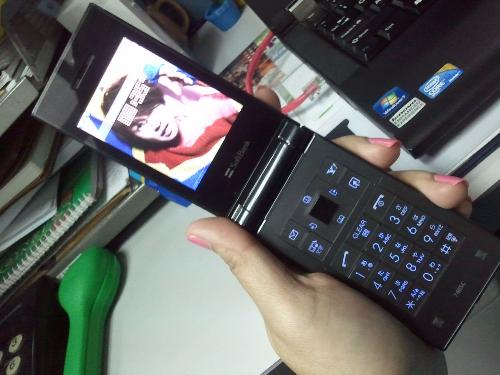 Philippines
March 19, 2012 12:21am CST
I've been looking for a new phone which I can use as my second phone. No special functions just text and call. During my search I happen to see a certain advertisement in "Sulit". The seller's offering a brand new, openline, Softbank 740sc phone and of course, being a JCulture fan, I ended up buying it and I'm loving the phone. As soon as I showed my phone to fellow fangirls, they end up buying the same phone. We can now exchange animated "emojis" or emoticons via sms without additional costs. To add, I can learn hiragana and katakana since the phone offers a Japanese-English dictionary. It's rare for you to find a Japanese cellphone seller in Philippines. More, she's offering it brand new at a much lower price :D For more information about my phone review with some images and features, feel free to visit my blog: http://kehimekawa.blogspot.com/
3 responses

• Philippines
30 Mar 12
I took a look at your blog and I got so envious! I want a phone like that, too!!!! (Or any cellphone from Japan that looks like the cellphone I see in lots of Jdoramas

) And it's surprising to see that it's cheap! I just wish I had the extra money to buy one immediately!

I guess I'll have to wait until I am able to saved up.


• Philippines
30 Mar 12
They still have them at the shop so if you have the money you can buy it soon :D Seems like they always stock up with new phones so keep checking the site ;)

• Philippines
7 Apr 12
I wish I can make that extra money soon!


• Philippines
10 Apr 12
Lol! I'm sure you will be able to save enough for a new phone ;) I've been wanting to buy myself an android phone :D


• Philippines
19 Mar 12
Is it easy to use? My cousin used to bring home SoftBank phones before and I tried some but more often than not, I feel it very hard to use especially for texting

• Philippines
21 Mar 12
That's true. I also had a difficult time adjusting especially on the keypad and texting. The space is not on the place where we're used to press it. There's even a time when I need to change the character encoding to expand the total number of characters acceptable for sms. But once you get the hang of it, everything's ok :)


• Philippines
21 Mar 12
I bought it for 4K pesos. You can check on Sulit to see if they are still selling 740sc phones. LG Flip phone? Is it LG Lollipop? I had LG Lollipop before but my cousin asked if she can buy it from me. Lolz!